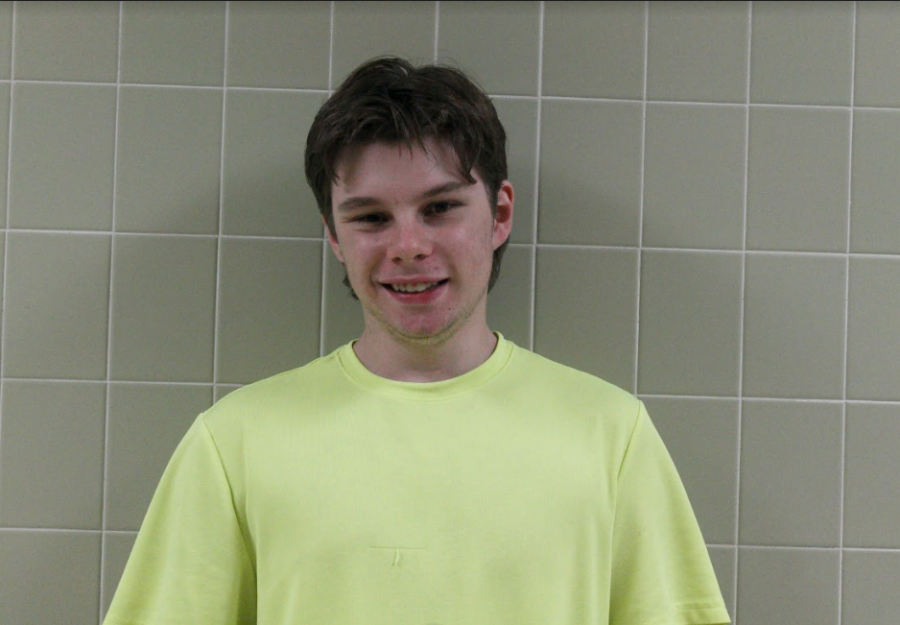 My name is Shawn Maczuga, and I am a junior at Greater Nanticoke Area. I was born in Delaware but moved to Pennsylvania. I am a huge Auburn Tigers fan. I have never had the opportunity to leave the country, or even the state, but I do not mind. I am very content with life with my hard-working parents, my amazing sister, and my lovable cat; I could not fathom living without them.
As a resident of Wapwallopen, there are not many activities in which I can partake. In my spare time I enjoy playing basketball at the park, swimming at the creek and hanging out with my sister—she has the talent of making anything amusing. I spend most of the day at the park with my friends, family, or just by myself. Whether it is for football, basketball or even badminton, I will be at the park. I often bring my sister to swim at the creek on hot summer days, taking advantage of the opportunity to get out of the house and appreciate nature while cooling myself down in fresh water.
Over my years at GNA, I grew fond of the field trips that we took each year. The first of these was my trip to the Trolley Museum in kindergarten. Later on, in sixth grade, I was lucky enough to win the raffle at Biztown. The journey to Knoebels was a very enjoyable way to top off these experiences. I would say that trips have helped me grow as a person, and I am very glad to have been a part of each one of them.
When I finish high school, I hope to attend college in Pennsylvania or somewhere on the east coast. I will be studying zoology, animal science and biology. When I grow up, I wish to be an animal keeper at a zoo. My ideal life would be living with my wife and children in a suburban area with friendly neighbors. As long as I am not bored, have family and friends, I am happy with life. Ziad Abdelnour once said, "Life is like a camera. Focus on what's important. Capture the good times. And if things don't work out, just take another shot." I believe that if everyone followed this philosophy, the world as a whole would be a much fairer place.
Shawn Maczuga, Student Writer
May 31, 2019

Five very haunted places to visit this summer

(Story)

May 29, 2019

2019 NBA Finals preview

(Story)

May 24, 2019

Why students cheat and how to stop them

(Story)

May 16, 2019

Noah Krubitzer answers comical questions

(Story)

Apr 18, 2019

America's favorite jelly beans by state

(Story)

Apr 10, 2019

Virginia finally wins a National Championship

(Story)

Apr 05, 2019

The mystery of Earth's oceans

(Story)

Mar 27, 2019

16 teams remain in the NCAA tournament

(Story)

Mar 21, 2019

2019 NCAA men's bracket

(Story)

Mar 15, 2019

10 most memorable moments of March Madness

(Story)

Mar 13, 2019

Mr. Litch and Mr. Stetz take the best friend test

(Story)

Feb 18, 2019

The festivals and facts of Chinese New Year

(Story)

Feb 04, 2019

20 animals that might go extinct in 2019

(Story)

Jan 25, 2019

Super Bowl LIII preview

(Story)

Jan 09, 2019

We have a champion

(Story)

Dec 21, 2018

Ms. Hyder answers creative questions

(Story)

Dec 04, 2018

Who is in the College Football Playoffs?

(Story)

Dec 02, 2018

The dangers of online shopping.

(Story)

Nov 30, 2018

The final rankings before conference championship games.

(Story)

Nov 21, 2018

College Football Playoff rankings for week 13.

(Story)

Nov 08, 2018

College Football Playoff rankings for week 11

(Story)

Nov 05, 2018

The first College Football Playoff rankings.

(Story)

Oct 31, 2018

Titanic II set to sail in 2022

(Story)

Oct 24, 2018

Halloween around the world

(Story)

Oct 16, 2018

Breast cancer awareness month

(Story)

Oct 04, 2018

Last red-shanked douc in America euthanized in Philadelphia

(Story)

Sep 24, 2018

The 2018 Bloomsburg Fair

(Story)