The final rankings before conference championship games.
Hang on for a minute...we're trying to find some more stories you might like.

From a 74-72 seven overtime win by Texas A&M, to an Iron bowl massacre, what a weekend of sports it was. Starting with Ohio State's rout of number four Michigan in "The Game," and ending with an Irish dream come true, rivalry week made its impact. Alabama took care of Auburn in the Iron bowl with a 31 point victory. Clemson's red zone defense helped the tigers get past South Carolina. USC could not overcome their self-inflicted wounds as they fell to number three Notre Dame. Fourth ranked Michigan's playoff hopes were dashed by tenth ranked Ohio State. Georgia ran past rival Georgia Tech. Oklahoma clinched the big 12 title game against Texas after ousting West Virginia 59-56. Eighth ranked Washington State's long shot playoff bid was throttled after losing to Washington in the Apple cup. UCF lost their elite quarterback to a knee injury, making their improbable journey to the playoffs virtually impossible. Where will West Virginia and Washington State fall in the rankings? What bowl games will be played? Who's in? Here are the latest rankings after rivalry week.
1: Alabama
Alabama is now 12-0 after an Iron bowl victory. The Crimson Tide have beaten every opponent by more than 20 points. They are back in the SEC championship game against number four Georgia. The much anticipated rematch from last year's national championship game. Alabama is basically guaranteed a spot even with a loss this Saturday. Expect to see Nick Saben on New Year's Day.
2: Clemson
Clemson also capped off an undefeated season after beating South Carolina. Clemson will again head to the ACC championship game. This time against the Pittsburgh Panthers. Pitt has had an up and down season and is a 20 point underdog. Clemson should handle them and head back to the College Football Playoff.
3: Notre Dame
The Fighting Irish successfully finished the season without a blemish. Notre Dame is 12-0 after taking down rival USC. The Irish defense forced to fumbles as the Trojans were driving; keeping them from scoring any points. Notre Dame has no conference championship game to play. They will have to wait awhile to play their next game. The break could help the players rest, focus and study their opponents, or could the Irish lose all momentum as the game comes around?
 4: Georgia
The Georgia Bulldogs are 11-1. Their only loss came at LSU. The bulldogs finished Georgia Tech in the "Clean, Old-Fashioned Hate" rivalry game. Georgia has been in the SEC championship game twice now and is the defending SEC champion. If the bulldogs want to make the playoffs again, they would have to defeat Alabama. It is not going to be easy or expected because the Crimson Tide are favored by 13 points.
The teams that lost and fell out of the rankings were Pittsburgh and Utah State. The teams that replaced them were Fresno State and Missouri. The rankings are as followed.
5: Oklahoma
6: Ohio State
7: Michigan
8: UCF
9: Florida
10: LSU
11: Washington
12: Penn State
13: Washington State
14: Texas
15: Kentucky
16: West Virginia
17: Utah
18: Mississippi State
19: Texas A&M
20: Syracuse
21: Northwestern
22: Boise State
23: Iowa State
24: Missouri
25: Fresno State
Alabama logo https://www.universitysupplystore.com/shop_product_detail.asp?catalog_group_id=MQ&catalog_group_name=QmFtYSBNZXJjaGFuZGlzZQ&catalog_id=440&catalog_name=RGVjYWxzICYgTWFnbmV0cw&product_name=QWxhYmFtYSBEZWNhbCBDaXJjbGUgTG9nbw&pf_id=776&type=1&target=shop_main.asp
Clemson logo https://sportslogohistory.com/clemson-tigers-primary-logo
Notre Dame logo https://www.redbubble.com/people/catscollegecuts/works/26943126-notre-dame-logo?p=poster
Georgia logo https://www.fathead.com/college/georgia-bulldogs/
About the Writer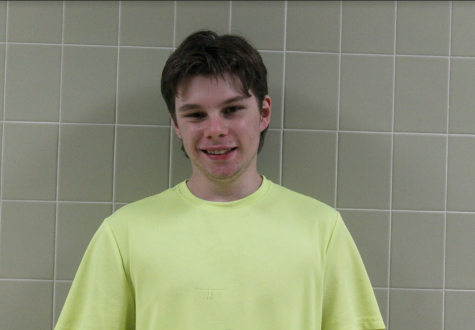 Shawn Maczuga, Student Writer
My name is Shawn Maczuga, and I am a junior at Greater Nanticoke Area. I was born in Delaware but moved to Pennsylvania. I am a huge Auburn Tigers fan....