The first College Football Playoff rankings.
Hang on for a minute...we're trying to find some more stories you might like.

On the eve of Halloween, the first rankings came out for the 2018 college football season. Every Tuesday these rankings will be made public until late December. The first rankings had some surprises and some predicted out comes. Washington State and Kentucky made big impacts with spots eight and nine, while the juggernauts of college football stayed at the top. Here are the first playoff rankings and how I think this week will go down.
1: Alabama
There was very little doubt that the Crimson Tide would be sitting at number one. Alabama is eight and woe, and has dominated everyone they faced. They have managed to make the SEC look like a seven year old flag football league. They defeated Ole Miss by 55 points, Tennessee by 37 points and Arkansas by 34 points. They even beat the twentieth ranked Texas A&M Aggies by 22 points. Heisman hopeful Tua Tagovailoa has not even seen the fourth quarter. This week, the Tide will face their toughest test of the season. They will be traveling to Baton Rouge to face the third ranked LSU Tigers. The last game of the year is always tough for the tide when the Iron bowl is held against Auburn.
2: Clemson
The Clemson Tigers may have the best defensive line in all of football. The tigers beat Texas A&M 28-26 in week two. Clemson also put a 59-10 whooping on Florida State and a 41-7 stomping of the twenty first ranked Wolf Pack of North Carolina State. Nobody can forget the Tigers beating Wake Forest by 60 points. After Senior quarterback Kelly Bryant transferred out of Clemson, the starting job went to the Freshman Trevor Lawrence. he has not disappointed throwing for almost 1,500 yards and 16 touchdowns. This week should be an easy week when Louisville comes to South Carolina.
3: LSU
With a season defining game against Alabama coming up on Saturday, the tigers sit at number three in the rankings. They have a 7-1 record with the one loss coming at number 11 Florida. LSU has had big wins at Auburn, against Mississippi State and against sixth ranked Georgia. The offense is led by an Ohio State transfer Joe Burrow and running back Nick Brossette. Burrow has only thrown three interceptions and Brossette has rushed for 697 yards and 10 touchdowns this season. They are going to have to play a perfect game this Saturday in front of their home crowd.
4: Notre Dame
The Irish have the best win of the 2018 season. A 24 to 17 win over Michigan, which is now ranked number five, is that big win. After Brandon Wimbush was benched for Ian Book, Notre Dame's passing game has become a dangerous weapon for them. The Irish have beaten both Virginia Tech and Stanford by more than 20 points. After a narrow victory against Pittsburgh, the Irish will head to Northwestern for a sneaky tough road game. Notre Dame has chance to have beaten both participants of the Big 10 championship game (Michigan and Northwestern,) if both were to make it. That would improve their chances to make the College Football Playoff. Right now the Irish are undefeated.
With big ranked matches like Alabama versus LSU and Georgia vs Kentucky, things are sure to change in the rankings. This is the rest of the first football rankings.
5: Michigan
6: Georgia
7: Oklahoma
8: Washington State
9: Kentucky
10: Ohio State
11: Florida
12: Central Florida
13: West Virginia
14: Penn State
15: Utah
16: Iowa
17: Texas
18: Mississippi State
19: Syracuse
20: Texas A&M
21: North Carolina State
22: Boston College
23: Fresno State
24: Iowa State
25: Virginia
Alabama logo https://www.universitysupplystore.com/shop_product_detail.asp?catalog_group_id=MQ&catalog_group_name=QmFtYSBNZXJjaGFuZGlzZQ&catalog_id=440&catalog_name=RGVjYWxzICYgTWFnbmV0cw&product_name=QWxhYmFtYSBEZWNhbCBDaXJjbGUgTG9nbw&pf_id=776&type=1&target=shop_main.asp
Clemson logo https://sportslogohistory.com/clemson-tigers-primary-logo
LSU logo https://techflourish.com/categories/lsu-football-clipart.html
Notre Dame logo https://www.redbubble.com/people/catscollegecuts/works/26943126-notre-dame-logo?p=poster
About the Writer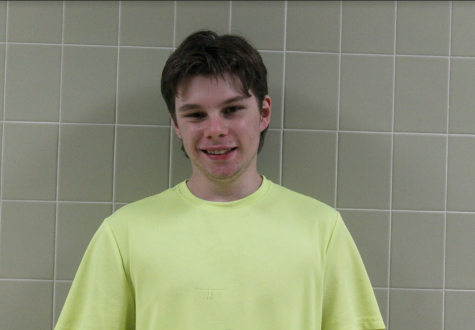 Shawn Maczuga, Student Writer
My name is Shawn Maczuga, and I am a junior at Greater Nanticoke Area. I was born in Delaware but moved to Pennsylvania. I am a huge Auburn Tigers fan....