Titanic II set to sail in 2022
Hang on for a minute...we're trying to find some more stories you might like.

The gigantic, beautiful and awe-inspiring RMS Titanic—the gem of ship giants of its time—set sail from Southampton, England to New York City in April of 1912. At an astounding 883 feet in length and weighing over 52,000 tons, the Titanic was the largest ship on the seas when it set sail, with a capacity of between 3,200 and 3,500 passengers (including crew). However, this marvel of naval technology was short-lived, striking an iceberg in the North Atlantic Sea only four days into its maiden voyage and sinking in the North Atlantic Sea. This event tragically lead to the loss of over 1,500 lives—one of the deadliest naval accidents in history (excluding warship sinkings).
Will there ever be another ship as all-encompassing as the Titanic to sail the oceans of Earth? The answer is yes.
The Titanic II is set to make its voyage in 2022. The ship is set to sail the same route as the Titanic was set to sail before the incident occurred. A man named Clive Palmer is planning a replica of the "unsinkable" ship. The $500 million project is going to look identical to the original ship. It will include the grand staircase and 835 cabins that can accommodate 2,435 passengers.
On this amazing ship, there will be many of safety features that the other did not have. There will be plenty of lifeboats available if disaster were to strike again. A welded hull and a modern navigation system will also added to the new Titanic.
There was originally some doubt that he could get this massive project finished until news broke that another replica is being built at a Chinese theme park. Although it is not set to take to the waters, Palmer still wants to finish his project before the Chinese finish their's.
There is a chance that you could be part of history. Whether it is watching this beautiful ship set sail or actually being on the Titanic II. In 2022, history will be made right before our eyes.
About the Writer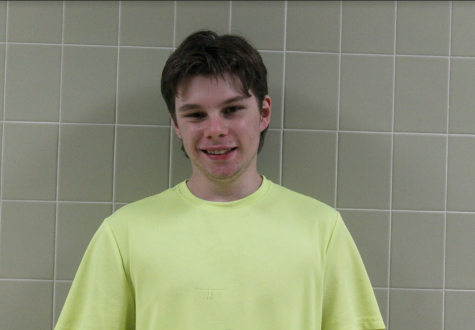 Shawn Maczuga, Student Writer
My name is Shawn Maczuga, and I am a junior at Greater Nanticoke Area. I was born in Delaware but moved to Pennsylvania. I am a huge Auburn Tigers fan....