Who is in the College Football Playoffs?
Hang on for a minute...we're trying to find some more stories you might like.

The champions have been crowned, statements have been made and fates have been sealed. The College Football rankings are set. Without further ado, here are the four:.
1: Alabama
The Crimson Tide defeated every team by 22 points or more. However, Alabama fought hard in a comeback win against number four Georgia in the SEC championship game. Georgia dominated most of the game. That was until Jalen Hurts stepped in for an injured Tagovailoa and executed two late touchdown drives to win 35-28. Alabama has been in every College Football Playoff since it started in 2014. Alabama is one of four teams to go undefeated this year.
2: Clemson
The Tigers are 13-0 and the ACC champions. Clemson handled Pittsburgh, winning 42-10. Clemson running back Travis Etienne, has 21 rushing touchdowns this season. He was also voted ACC player of the year. The undefeated Tigers will face number three, 12-0 Notre Dame in the Cotton bowl.
3: Notre Dame
The Irish did not have to play a conference championship game. They had nothing else to prove. This is why they remain the number three team in the nation. The Irish and Tigers will play to see who will compete in the national championship game. The Irish lost to Clemosn (24-22) in 2015; which was the last time they played.
4: Oklahoma
The last spot in the playoffs are going to the Sooners. The Sooners have a prolific offense, but a horrendous defense which ranks 91 in all of the FBS. Oklahoma has beat everyone on their schedule. They only lost to Texas, but got revenge by beating them in the Big 12 title game. Oklahoma will face Alabama in the Orange bowl. History could be on Oklahoma's side because an undefeated team has never won the national championship.
Here are the final rankings for the 2018 season:
5: Georgia
6: Ohio State
7: Michigan
8: UCF
9: Washington
10: Florida
11: LSU
12: Penn State
13: Washington State
14: Kentucky
15: Texas
16: West Virginia
17: Utah
18: Mississippi State
19: Texas A&M
20: Syracuse
21: Fresno State
22: Northwestern
23: Missouri
24: Iowa State
25: Boise State
Alabama logo https://www.universitysupplystore.com/shop_product_detail.asp?catalog_group_id=MQ&catalog_group_name=QmFtYSBNZXJjaGFuZGlzZQ&catalog_id=440&catalog_name=RGVjYWxzICYgTWFnbmV0cw&product_name=QWxhYmFtYSBEZWNhbCBDaXJjbGUgTG9nbw&pf_id=776&type=1&target=shop_main.asp
Clemson logo https://sportslogohistory.com/clemson-tigers-primary-logo
Notre Dame logo https://www.redbubble.com/people/catscollegecuts/works/26943126-notre-dame-logo?p=poster
Oklahoma logo https://www.brandeps.com/logo/O/Oklahoma-Sooners-01
About the Writer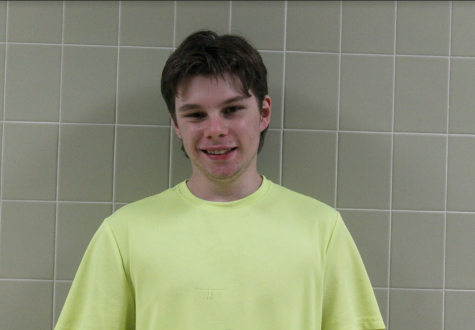 Shawn Maczuga, Student Writer
My name is Shawn Maczuga, and I am a junior at Greater Nanticoke Area. I was born in Delaware but moved to Pennsylvania. I am a huge Auburn Tigers fan....