Breast cancer awareness month
Hang on for a minute...we're trying to find some more stories you might like.

During October, the color pink is not just a crayon in an art box; it is a powerful symbol. This symbol shows that the people fighting for their lives are not alone. This symbol helps everyone come together as a community, as a state, and as human beings in general, to protest the evil affliction known as cancer.
Breast cancer is a burden that about 12% of United States women have to carry. It is still unclear of what the main cause for this dreadful disease is, but it is calculated that six billion dollars are raised each year for research in the name of breast cancer. The Susan G. Komen foundation raised over $420 million dollars last year alone. All throughout this month, the pink shirts, ribbons, wrist bands and other pink merchandise will be seen in many stores. The money spent on these items will also be given to breast cancer research facilities.
Breast cancer starts when cells in the breast begin to become unstable and grow out of control at a rapid pace. A tumor is formed when dead cells form together. These tumors can be seen during an X-ray or felt as a lump. The tumor is cancer which means it can spread to other parts of the body. Lumpectomy or mastectomy are some surgeries that can help fight off the cancer.
Here in Nanticoke, we support the cause by doing many things. In the past, our football team has worn all pink jerseys. This year, both our soccer teams will be supporting the pink GNA gear. We support breast cancer awareness by just purchasing any product that is supporting the fight. On Saturday, October 13, Moonlit lake will be holding its third annual 1,000 pink light walk. There will be fun, food and refreshments. The state capital turned the fountain in Harrisburg pink to support the fight against this horrible disease.
Cancer will not just disappear into thin air. With all of the help, support and donations that are made. A cure will be found, and breast cancer will finally be defeated.
Photos by: Gianna Donahue
About the Writer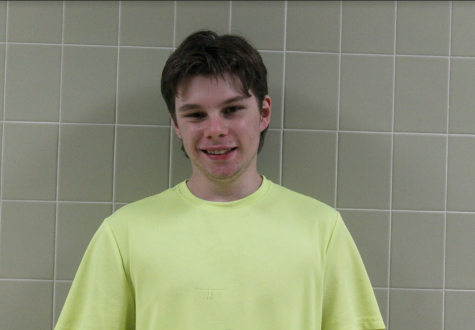 Shawn Maczuga, Student Writer
My name is Shawn Maczuga, and I am a junior at Greater Nanticoke Area. I was born in Delaware but moved to Pennsylvania. I am a huge Auburn Tigers fan....