College Football Playoff rankings for week 11
Hang on for a minute...we're trying to find some more stories you might like.

With ten ranked teams losing this week, things are sure to shake up in the latest College Football rankings. Undefeated Alabama shutout third ranked LSU and number six Georgia raced past ninth ranked Kentucky. Alabama and Georgia will have the their national championship rematch on 1 December in the SEC championship game. Will Grier led number 13 West Virginia past seventeenth Texas in a thriller. Fifth ranked Michigan took down number 14 Penn State by 35 points. Oklahoma, Ohio State and Washington State all sneaked past inferior opponents. So, where does undefeated UCF land in the rankings? Will the Big 12 championship determine a playoff bid? Can Washington State earn the PAC 12 an unlikely playoff spot if they win out? Will UCF get their wish and head to the playoffs? There are so many questions without any answers. Maybe the second CFP rankings of the year will shine some light on for what is to come.
1. Alabama
This should not be a surprise to anyone. Alabama made another statement win at the expense of the LSU Tigers. They beat the tigers 29-0 and held them to 12 rushing yards. Alabama quarterback Tua Tagovailoa tossed two touchdowns and rushed for one. This Saturday the Tide will face number 16 Mississippi State. The bulldogs like to run the ball with Veteran quarterback Nick Fitzgerald and rely on their running game to help them win. Considering what the tide did to the tigers run game, this game could get ugly fast. The Tide will have home games against the Citadel and Auburn to close out the year. An undefeated season are the expectations down in Tuscaloosa.
2. Clemson
The Clemson offense continues to pound opposing defenses. This time embarrassing Louisville by scoring 77 points. The tigers had three rushers go over the century mark and the defense scored a touchdown in a win against the cardinals. The college Game day crew will head northeast when second ranked Clemson travels to face the seventeenth ranked Boston College Eagles. Realistically, this is going to be the last test for the tigers before heading to the ACC championship game. The eagles can pull of a massive upset this Saturday night, but only and only if they win the battle in the Trenches. Following this game the tigers have two straight home games against Duke and South Carolina.
3. Notre Dame
Moving up a spot, because of the LSU loss, Notre Dame took care of business on the road at Northwestern. the Irish won 31-21 on Saturday night. Ian Book was impressive throwing for 343 yards and two touchdowns. With no conference championship to play for, the Irish need to win out to guarantee a playoff spot. Next week they will face a struggling Florida State team that has lost two games in a row. On 17 November, the now thirteenth ranked Syracuse will head to South bend to take on Notre Dame. This is going to help build a strong resume if the Irish can hold off the Orange men.
   4. Michigan
Maybe the only reason why the wolverines are ahead of Georgia is because Michigan lost to the unbeaten Notre Dame by a touchdown in week one. Georgia lost to LSU by 20 points which was less impressive. Michigan has won eight straight games since their loss to the third ranked Irish. Wolverine quarterback Shea Patterson accounted for three touchdowns in Michigan's rout of Penn State. With Rutgers and Indiana ahead, Michigan should be 10-1 when they go to play in Columbus against, now ranked ten, Ohio State Buckeyes. Michigan will most likely will play in the Big 10 championship game if they win out. A possible 12-1, Big 10 champion can not and should not be left out of the playoffs.
After Saturday there are some teams that dropped from the rankings. Those teams are Utah, Texas A&M and Virginia.
New teams that entered the ranking this week were Michigan State, Auburn and Washington.
Here are the full rankings.
5: Georgia
6: Oklahoma
7: LSU
8: Washington State
9: West Virginia
10: Ohio State
11: Kentucky
12: Central Florida
13: Syracuse
14: North Carolina State
15: Florida
16: Mississippi State
17: Boston College
18: Michigan State
19: Texas
20: Penn State
21: Iowa
22: Iowa State
23: Fresno State
24: Auburn
25: Washington
Alabama logo https://www.universitysupplystore.com/shop_product_detail.asp?catalog_group_id=MQ&catalog_group_name=QmFtYSBNZXJjaGFuZGlzZQ&catalog_id=440&catalog_name=RGVjYWxzICYgTWFnbmV0cw&product_name=QWxhYmFtYSBEZWNhbCBDaXJjbGUgTG9nbw&pf_id=776&type=1&target=shop_main.asp
Clemson logo https://sportslogohistory.com/clemson-tigers-primary-logo
Notre Dame logo https://www.redbubble.com/people/catscollegecuts/works/26943126-notre-dame-logo?p=poster
Michigan logo https://en.wikipedia.org/wiki/File:Michigan_Wolverines_logo.svg
About the Writer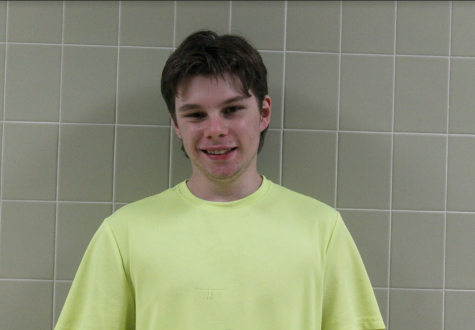 Shawn Maczuga, Student Writer
My name is Shawn Maczuga, and I am a junior at Greater Nanticoke Area. I was born in Delaware but moved to Pennsylvania. I am a huge Auburn Tigers fan....