2019 NBA Finals preview
The Golden State Warriors will play the Toronto Raptors in the 2019 NBA Finals. With star forward Kevin Durant out for the Western Conference Championship, the warriors still swept the Portland Trail Blazers. In the Eastern Conference, Kawhi Leonard led the Raptors to their first ever finals appearance, after they defeated the number one seeded Milwaukee Bucks.
This is the fifth straight year that the Warriors will be in the finals. This is the first time that Canada will host an NBA finals game. The Warriors have won all game ones of the NBA finals that they have appeared in and every western conference representative has won game one since 2012. The Raptors have the loudest crowds and Drake, so it is a hard place to win.
Game one will be played Thursday with Durant out. Leonard is averaging over 26 points per game in the playoffs this year. Kawhi has taken over every game that he has played in this year. Since Durant is out, it is keen for that Raptors to win game one.
The Warriors started their quest for a fourth championship in the last five years by facing the eighth-seeded Clippers. After allowing the largest comeback win in NBA postseason history (31 points), Golden State ended by winning game six. The semifinals then featured a much-anticipated rematch from last year, against the Houston Rockets. Expectations may have been a little too high, as the Warriors won in six. Then the Warriors bested the Blazers again, sweeping them in four games.
After a stunning game one loss to the Orlando Magic, Raptors' fans were worried that they will be embarrassed this year too. Toronto answered by winning the next four games to win the series. Next up was the 76ers. The best series in the 2019 playoffs without a doubt. Leonard hit a game winner in game seven to crush Philadelphia fans and to send the Raptors to the Eastern Conference finals. They then beat the best team in the east, the Milwaukee Bucks. In game six, the Raptors had a nice comeback, Kawhi dunked on Giannis and the Raptors were NBA Finals bound.
About the Writer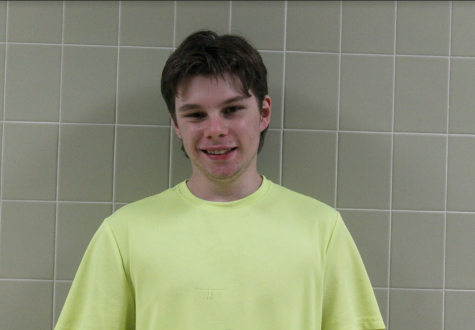 Shawn Maczuga, Student Writer
My name is Shawn Maczuga, and I am a junior at Greater Nanticoke Area. I was born in Delaware but moved to Pennsylvania. I am a huge Auburn Tigers fan....