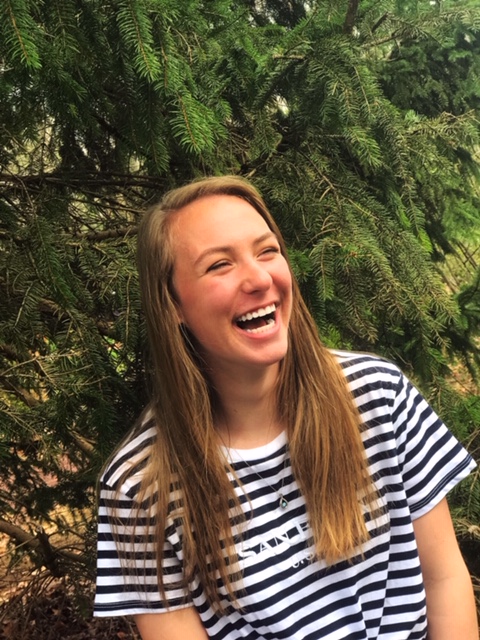 My name is Emily Cullen, and I'm a junior at Greater Nanticoke High School. Originally I am from Stroudsburg, Pa. I came here in second grade. I have five sisters, and I'm the middle child. I also have a twin sister, Abby. I'm an athlete here at GNA. The sports I enjoy playing most are volleyball, basketball, and track and field.
I am a member of the girls three-time defending district champion volleyball team. For basketball, I am a member of the two-time defending champions. One of my favorite things to do is traveling; it is amazing to see all the different type of communities. I have been to Florida, Atlantis, New York, New Jersey, and a lot of other places.
When I graduate I would like to go to Bloomsburg to study being an accounting or a forensic scientist. In my free time, I love to spend it with my family and friends.
Emily Cullen, Student writer
Mar 19, 2020

Senior wrestlers shine

(Story)

Mar 04, 2020
Feb 10, 2020
Feb 10, 2020

GNA Sports Wall of Fame

(Story/Media)

Feb 04, 2020

Trojan Pride ticket winners

(Story)

Jan 28, 2020

Family movie night

(Story)

Jan 27, 2020

Trojan Wrestling showcases new lights and mat this season

(Story)

Jan 02, 2020

Holiday Spirit Week

(Story)

Dec 18, 2019

Happy Holidays from the Nanticoke Historical Society and the History Club

(Story)

Dec 13, 2019

GNA introduces sensory hallway

(Story)

Dec 12, 2019

GNA helps students feel at home for the holidays

(Story)

Dec 12, 2019

Sophomore class ring ceremony

(Story)

Dec 04, 2019

GNA Blood Drive 2019

(Story)

Dec 03, 2019

Holiday Week 2019

(Media)

Nov 27, 2019

College and Career Readiness Week

(Story)

Nov 14, 2019

Government class visits King's College

(Story)

Nov 13, 2019

Sophomore teaches students what to do in case of a fire

(Story)

Nov 01, 2019

Sisters help lead the way

(Story)

Oct 23, 2019

Girls soccer senior day

(Story)

Oct 23, 2019

Field hockey senior day

(Story)

Oct 23, 2019

Football senior night

(Story)

Oct 10, 2019

FASFA Completion Night

(Story)

Sep 26, 2019
Sep 26, 2019
Sep 24, 2019
Sep 23, 2019

Way back Wednesday

(Story)

Sep 23, 2019
Sep 20, 2019
Sep 10, 2019