GNA swim team
Hang on for a minute...we're trying to find some more stories you might like.
GNA CAMPUS- Nanticoke athletic teams have been very successful during this school year. One sport that is commonly overlooked is the GNA swim team. The team, although it is combined with Hanover High School, is a very welcoming group that treats every teammate with respect, no matter who they are. When we asked Mike Marcella, "What is your experience like on the team?" he responded with, "It is a really great experience to be on the swim team because we all work as one. We complete and push each other in practice." Kaleah Moran also stated, "Although it has been really difficult and physically grueling, it also is extremely rewarding."
Each year, certain swimmers are chosen to go to districts to represent GNA. In previous years, Christopher Cabonilas, Kaleah Moran, Mike Marcella, Jake Middleton, Taylor Bartle, and Mckenzie Ball have all been chosen. Christopher, a senior, made it to districts three years in a row for 200 IM and the 100 breaststroke. Kaleah, a sophomore, made it to districts for the 500-yard freestyle and 50-yard freestyle in her freshman year. Mike, a junior, qualified for districts in the 50-yard freestyle and 100-yard freestyle each season since his freshman year. Jake, a sophomore, went to districts during his freshman year for the 100-yard backstroke. Taylor, a junior, also made it to districts for the 100-yard backstroke and the 400 freestyle relay. Mckenzie, a sophomore, made it to districts in her freshman season for the 100 breaststroke. All of these races are extremely competitive and involve a lot of hard work to even be considered to participate.
Each swimmer has their own influences when it comes to this sport, from their coaches to parents, and even their very own teammates. All of these athletes play other sports to help keep them in shape for the swim season. Mike plays football and track and field. Kaleah is on the soccer team as well as the track and field team. Christopher does volleyball and works out year-round for swimming. Mckenzie plays volleyball. Jake participates in golf and joined the volleyball team this year to help him improve for next year's swim season. Taylor does volleyball and track and field.
If you are thinking about joining the swim team, do it! It is a great experience for individual competition and teamwork. It also will keep you in shape as long as you dedicate yourself. If you are thinking about joining the swim team next season, try to do some at-home workouts so you could go into the season ready to work.
About the Writers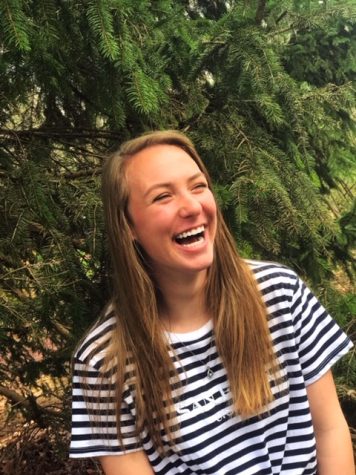 Emily Cullen, Student writer
My name is Emily Cullen, and I'm a junior at Greater Nanticoke High School. Originally I am from Stroudsburg, Pa. I came here in second grade. I have five...