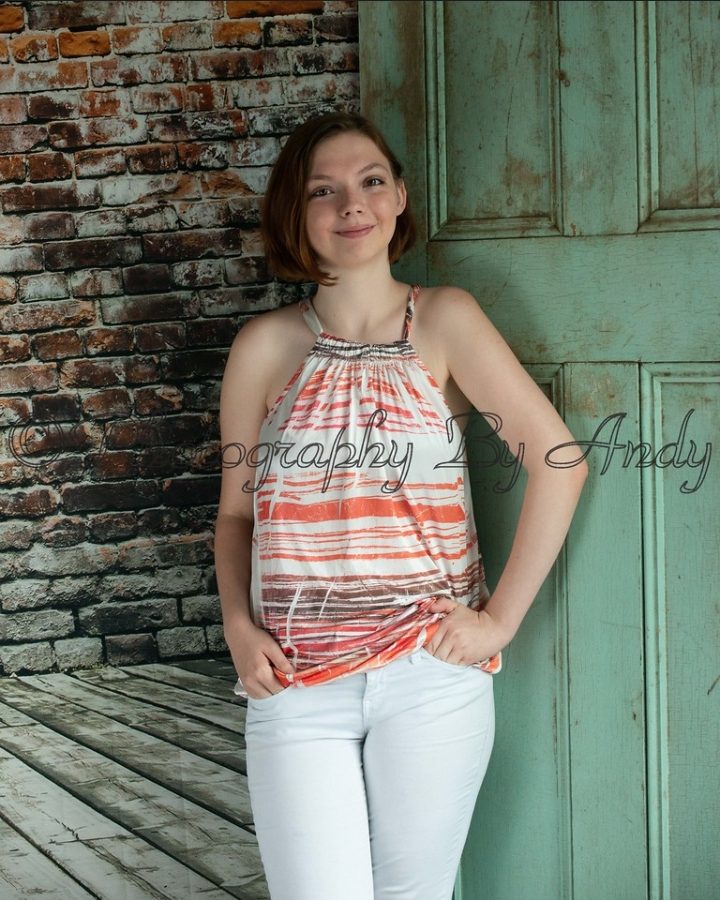 My name is Kimberly Smith, and I am a senior here at Greater Nanticoke Area High School. This is my third year writing for
The GNA Insider
. I moved from Wilkes-Barre my sophomore year, but I lived in Florida most of my life.
I am the oldest of my siblings and the most creative when it comes down to it. I love reading! I will read any genre of books, but my favorite is book is 
Pride and Prejudice
by Jane Austen. I also enjoy writing, taking pictures, hunting, and fishing.
I work at Chuck E. Cheese—which I think is the best and most interesting job out there—but I do not want to be there forever. I plan to go to college for teaching, and thus to be the second member of my family to continue my education.
Kimberly Smith, Student Writer
Feb 19, 2020

Paving the way of kindness with. . . applesauce?

(Story/Media)

Feb 10, 2020

10 minutes with a Trojanette: Bobbi Chaban

(Story)

Jan 07, 2020

10 minutes with a Trojan: Ian Litchotski

(Story)

Dec 09, 2019

10 minutes with a Trojanette: Brittney Guyer

(Story)

Dec 09, 2019

10 minutes with a Trojanette : Abby Cullen

(Story)

Nov 20, 2019

10 minutes with a Trojanette: Madison Cramer

(Story)

Nov 18, 2019

10 minutes with a Trojan: Walter Ryer

(Story)

Nov 05, 2019

Seniors visit the historic city of Philadelphia

(Story)

Oct 28, 2019

A second Mona Lisa?

(Story)

Oct 28, 2019

Why are you tired all the time?

(Story)

Oct 23, 2019

Haunted places in Pennsylvania

(Story)

Sep 27, 2019

Getting to know our staff: Ms. Sorber

(Story)

Sep 26, 2019

Getting to know our staff: Ms. Joanne Monfiletto (student teacher)

(Story)

Sep 25, 2019

Getting to know our staff: Mr. Eric Levandowski (student teacher)

(Story)

Jun 12, 2019
Apr 23, 2019

Origins of the Easter Bunny

(Story)

Apr 03, 2019

Sleep deprivation

(Story)

Mar 18, 2019

Mystery's of the arts

(Story)

Mar 18, 2019

Dark meaning behind nursery rhymes

(Story)

Feb 08, 2019

Useful apps/websites for students

(Story)

Jan 17, 2019

Getting to know our staff: Miss Rozelle

(Story)

Dec 21, 2018

Getting to know our teachers: Mr. Koval

(Story)

Dec 16, 2018

What is Hanukkah?

(Story)

Nov 27, 2018

Choosing your child's gender?

(Story)

Nov 08, 2018
Oct 19, 2018

Getting to know our staff: Mrs. Bruza

(Story)

Oct 18, 2018

Getting to know our staff: Mrs. Rubal

(Story)

Oct 17, 2018

Getting to know our staff: Ms. Blake

(Story)

Oct 15, 2018
Jun 06, 2018
Feb 01, 2018

Novelette project

(Story)

Jan 23, 2018
Jan 11, 2018

Nanticoke cold case solved

(Story)

Jan 05, 2018

Brianna Stritzinger

(Story)

Jan 02, 2018
Dec 18, 2017

The 2017-2018 GNA swim team

(Story)

Nov 07, 2017

Being the new kid isn't easy

(Story)

Oct 16, 2017

Annual Trunk or Treat at Nanticoke High School

(Story)