Nanticoke cold case solved
Hang on for a minute...we're trying to find some more stories you might like.

In November 2013, 97 year old Gertrude Price was apparently beaten or bludgeoned to death in her home on Thanksgiving night.
When neighbors on East Grand Street in Nanticoke noticed the lights in the house were on past 11, they worried something was wrong. Price, who lived inside, never stayed up so late. In the morning family members made the awful discovery, a burglar had broken in the basement window, ransacked the house, and killed Gertrude.
                                                                            wnep.com
But this December they had finely found who has attacked Gertude Price.
Anthony Spudisat was arrested for the homicide on December 21.
In August of this year, investigators searched the basement and recovered evidence and the arrest was finally made four years later.
About the Writer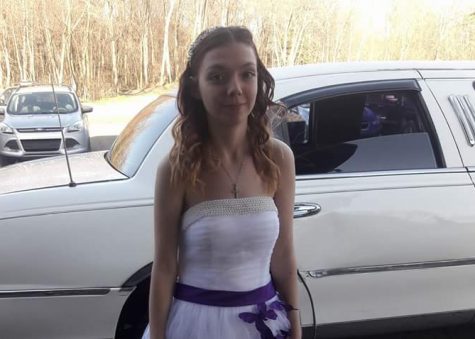 Kimberly Smith, Student Writer

My name is Kimberly Smith, and I am a junior here at Greater Nanticoke Area High School. This is my second year writing for The GNA Insider. I moved from Wilkes-Barre my sophomore year, but I lived in Florida most of my life.
I am the oldest of my siblings and the most creative when it comes down to it. I love reading! I will read any genre of books, but my favorite is book is Pride and Prejudice by Jane Austen. I also enjoy writing, taking pictures, hunting and fishing.
I work at Chuck E. Cheese—which I think is the best and most interesting job out there—but I do not want to be there forever. I plan to go to college for teaching, and thus to be the second member of my family to continue my education.