Getting to know our staff: Mrs. Rubal
What are your hobbies outside of school?
Running, photography, travel, scuba diving, pottery, and spending time with my husband and my family.
What is something people don't know about you?
When I was in high school I was the worst athlete. For example, I would finish the 500 freestyle 5 whole minutes slower than everyone in the pool. The day after my 30th birthday I successfully completed a triathlon and took 1st in my age group.
If you could meet one person, living or dead, who would it be? Why?
Sue Bruce; she's a very talented and inspiring photographer I admire.
What is your favorite band – or – who is your favorite singer?
I love The Killers, but I don't have "favorites."
What is your favorite song of all time?
"Africa" by Toto.
Where is your favorite place to eat? 
My mom's leitechen, duh.
What is the most unique place you've ever visited? Why? 
Thailand is one the most unique places not only because of its beautiful landscape, but its people. The people I met in Thailand have so little, yet they are content and happy.
Do you have any pets? If so, what are they?
2 guinea pigs.
What is your biggest pet peeve?
Hands down, people who throw cigarettes in public. THEY AREN'T PAPER!!! THEY TAKE ABOUT 10 YEARS TO DISINTEGRATE! My world is not their trash can. 
What inspired you to become a teacher?
My love of all things art and my high school art teacher.
What do you like most about teaching?
I like inspiring students to make art and get excited about their futures whatever path they take.
What is your biggest piece of advice for students?
Don't run from challenging and uncomfortable situations. The easy road won't take you to the "good places" in life.
How long have you been teaching?
11 years.
About the Writer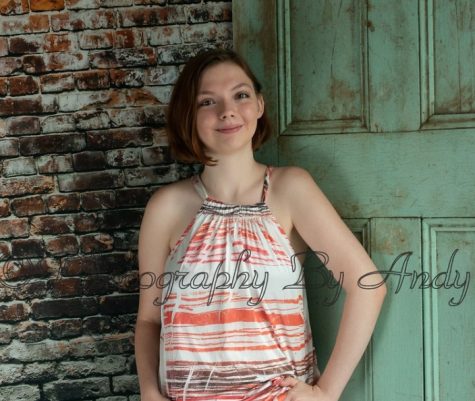 Kimberly Smith, Student Writer
My name is Kimberly Smith, and I am a senior here at Greater Nanticoke Area High School. This is my third year writing for The GNA Insider. I moved from...