Getting to know our staff: Ms. Blake
Hang on for a minute...we're trying to find some more stories you might like.

What are your hobbies outside of school?
Ultimate Frisbee and baking/cooking.
What is something most people don't know about you?
I have high functioning anxiety.
If you could meet one person, living or dead, who would it be? Why?
Walt Disney. His dream to create such a magical place for people to visit carefree is truly inspirational to me. 
What is your favorite band – or – who is your favorite singer?
Ariana Grande and Justin Bieber. 
What is your favorite song of all time?
Currently, "Breathin'" by Ariana Grande.
Where is your favorite place to eat? 
Olive Garden or Panera.
What is the most unique place you've ever visited? Why? 
Walt Disney World; it is such a magical place that brings you out of the real world and into a safe, fun environment. It is also filled with a high diversity of guest and cast members. 
Do you have any pets? If so, what are they?
I do not.
What is your biggest pet peeve? 
Dishonesty and pettiness.
What inspired you to become a teacher? 
I always loved helping people my whole life. I would look up to all my teachers in school and knew that's what I wanted to do one day as well.
What do you like most about teaching?
The look on a students face when they finally understanding something they were struggling with.
What is your biggest piece of advice for students?
No matter how bad things may seem, it's never the end of the world, and there is always another solution.
How long have you been teaching?
This is my first year outside of student teaching. 
About the Writer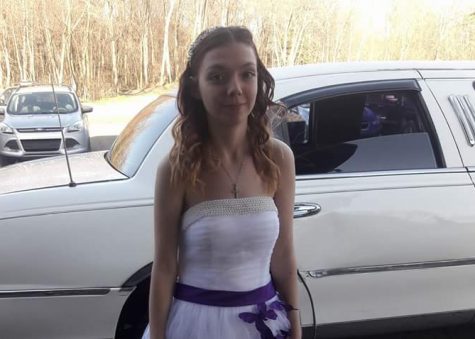 Kimberly Smith, Student Writer
My name is Kimberly Smith, and I am a junior here at Greater Nanticoke Area High School. This is my second year writing for The GNA Insider. I moved from...