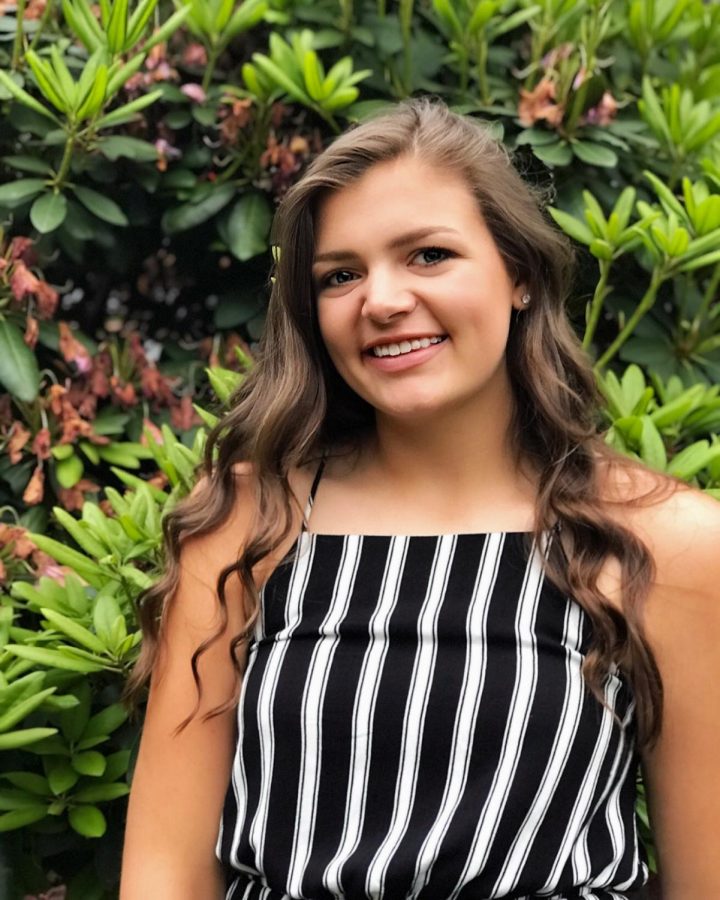 My name is Jenna Baron, and I am currently a junior at Greater Nanticoke Area. I am a first-year writer for The
GNA Insider.
I have lived in Nanticoke my entire life.
I am a member of the National Honor Society, French Honor Society, and the gifted program. Some of my favorite things to do are play sports and take my dog for ice cream. A personal goal of mine is to maintain a class rank in the top ten throughout all four years of high school.
I am a three-year member and letter recipient for the girls volleyball and softball teams. I am also a member of the girls basketball team. During my free time, I enjoy spending time with my family and drinking coffee. In the summer, I like to take day trips with my sister to explore new places.
After high school, I plan to attend college to become an orthopedic doctor and coffee enthusiast.
Jenna Baron, Student Writer
May 27, 2020

AP online testing

(Story)

May 05, 2020

Stressed out? Try this!

(Story)

Mar 19, 2020

Elementary chorus sings at WBS Penguins game

(Story)

Mar 03, 2020

GNA blood drive 2020

(Story)

Feb 21, 2020

January 2020: Historical society display case

(Story)

Feb 18, 2020

How much are you spending?

(Story)

Feb 12, 2020

Student of the month: November 2019

(Story)

Feb 12, 2020

Student of the month: December 2019

(Story)

Feb 12, 2020

Student of the month: December 2019

(Story)

Feb 12, 2020

Student of the month : November 2019

(Story)

Feb 11, 2020

GNA clubs and organizations

(Story)

Jan 16, 2020

Coach Yendrzeiwski new assistant at King's

(Story)

Jan 14, 2020

GNA Elementary Choir to perform at Penguins game

(Story)

Jan 13, 2020

The dreaded Keystones

(Story)

Dec 20, 2019

December 2019: Historical Society display case

(Story)

Dec 13, 2019

25 Days of Kindness

(Story)

Dec 09, 2019

Spreading holiday cheer to those who serve

(Story)

Nov 22, 2019

November 2019: Historical Society display case

(Story)

Nov 14, 2019

Don't forget about Thanksgiving

(Story)

Nov 13, 2019

Yearbook purchasing

(Story)

Nov 07, 2019

Student of the month: September 2019

(Story)

Nov 07, 2019

Student of the month: September 2019

(Story)

Nov 07, 2019

Student of the month: September 2019

(Story)

Nov 07, 2019

Student of the month: September 2019

(Story)

Oct 22, 2019

Red Ribbon Week 2019

(Story)

Oct 16, 2019

September 2019: Historical Society display case

(Story)

Oct 08, 2019

Second GNA graduate featured in King's Magazine

(Story)

Oct 04, 2019

Former GNA student on cover of King's Magazine

(Story)

Oct 02, 2019

Homecoming 2019-2020 (part II)

(Story)

Sep 24, 2019
Sep 23, 2019

Meet the 2019-2020 GNA Homecoming Court

(Story)

Sep 23, 2019

Way back Wednesday

(Story)

Sep 23, 2019
Sep 20, 2019