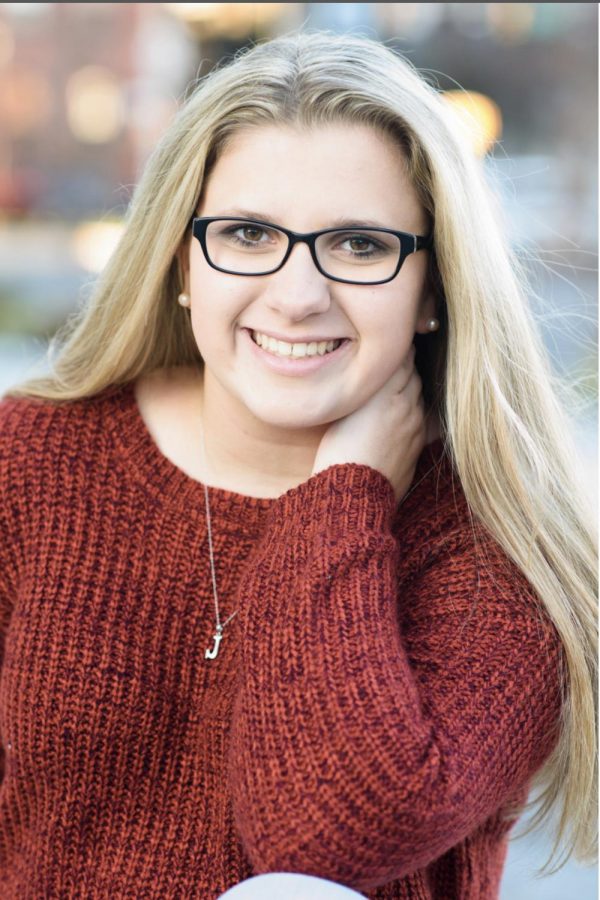 My name is Jordan Spencer, and I am a senior at Greater Nanticoke Area High School. This is my second year writing for The GNA Insider.
I am a four year member of the soccer team, two year member of the track and field team, I am student council treasurer, and a member of Spanish NHS.  I enjoy sporting events, hanging out with friends, hanging out with family, listening to music, and going to the beach. I am the oldest out of one brother and two stepbrothers. I am currently employed Gerrity's Supermarket.
After high school, I hope to attend East Stroudsburg University or Bloomsburg University for Early Childhood Education.
Jordan Spencer, Student Writer
Jan 15, 2020

Former GNA stars making headlines

(Story)

Jan 10, 2020

Spotlight: December Male Athlete of the Month

(Story)

Jan 07, 2020

Spotlight: December Female Athlete of the Month

(Story)

Dec 20, 2019

Sixth-grade students have mini-sagas published in book

(Story)

Dec 12, 2019

Sophomore class ring ceremony

(Story)

Dec 20, 2019

Aevidum ('I've got your back') comes to GNA

(Media)

Dec 03, 2019

Holiday Week 2019

(Story)

Nov 25, 2019

Mr. Figs Class makes Thanksgiving Dinner

(Story)

Nov 21, 2019

Pumpkin Carving Contest 2019

(Story)

Nov 20, 2019

Spotlight: Female Athlete of the Month

(Story)

Nov 20, 2019

Spotlight: Male Athlete of the Month

(Story)

Nov 08, 2019
Oct 25, 2019

Halloween week 2019

(Story)

Sep 30, 2019

Spotlight: Female Athlete of the Month

(Story)

Sep 30, 2019

Spotlight: Male Athlete of the Month

(Story)

Sep 11, 2019

GNA to hold barrel burn in place of bonfire

(Story)

Sep 10, 2019

GNA field hockey team to host 'Purple Out'

(Story)

Sep 10, 2019
Sep 03, 2019

Senior trip reminder

(Story)

Sep 01, 2019

Senior parade 2019-2020

(Story)

Jun 07, 2019

Field Day and Carnival 2019

(Story)

May 31, 2019

Decision Day 2019

(Story)

May 24, 2019
May 20, 2019

GNA Spring Variety Show

(Story)

May 14, 2019

To AP or not to AP?

(Story)

Mar 19, 2019

GNA Foreign Language Week t-shirt sale

(Story)

Mar 13, 2019
Feb 07, 2019

Former GNA graduate offers advice

(Story)

Dec 21, 2018

Holiday spirit week 2018

(Story)

Dec 14, 2018

2018-2019 sophomore class ring ceremony

(Story)

Dec 13, 2018

Christmas around the world

(Story)

Nov 13, 2018

Avoiding Thanksgiving stress

(Story)

Nov 06, 2018

Mr. Fig's annual pumpkin carving and pumpkin seed contest

(Story)

Oct 22, 2018

Using cell phones behind the wheel

(Story)