Spotlight: Female Athlete of the Month
Hang on for a minute...we're trying to find some more stories you might like.
Name: Emily Hauer
Grade: 12
What is your favorite part of playing sports at GNA?
Having a second family has been the best!
Who has been the most influential to your success and why?
My family, they work so hard for everything they want. 
Why do you think athletics are an important part of high school?
They teach you leadership and help you create friendships.
What age did you start playing sports?
I was six when I began playing sports.
What sports do you play?
Soccer, basketball, and track and field. 
What is your favorite sport?
I can't choose between soccer or basketball. They both mean so much to me. 
Do you plan on playing sports in college? 
I don't plan on it but I would like to continue playing soccer. 
Where do you see yourself in five years? 
In five years I see myself hopefully getting a job and starting to get my life/future together. 
About the Writer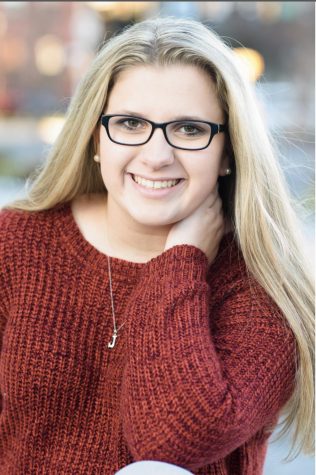 Jordan Spencer, Student Writer
My name is Jordan Spencer, and I am a senior at Greater Nanticoke Area High School. This is my second year writing for The GNA Insider.
I am a four year...