Mr. Fig's annual pumpkin carving and pumpkin seed contest
Hang on for a minute...we're trying to find some more stories you might like.

In yet another show of Halloween spirit—a supplement to the costumes and candy bags created for the holiday—Mr. Figlerski has given his students a chance to carve incredible pumpkins and cook delicious pumpkin seeds in an annual competition. The GNA Insider has the names of the winning contestants:
The winners of the pumpkin-seed part of the contest, by category:

Most original:  Jayden May, with her Sweet & Spicy Trail Mix flavor.
Funniest:  Glen Hulsizer, Joseph Fox, Christine Mazeko, and Tiara Thomas, with their Jolly-Rancher-flavored seeds.

Scariest:  Annalyse Wandel, with her bacon flavor.
Slithering:

Kyler Bednar, Rain Doroteo, Kaitlyn Pegarella, with their c

offee pumpkin seeds (complete with macchiato glazing).

Heartiest:  Sierra Williams & Stephanie Rossi made garlic powder, olive oil and grated parmesan cheese.
Savory:  Kaleah Moran, Ethan Egenski, Myla Vnuk, and Ryan Fischer made Old Bay seasoning.
Cinnamon and Sugar: 1st:

 Kwalee Jones, Brian Romero, Devyn Sura, Devon Panetta and Brandon Bukofski . 

2nd

:  Meadow Stavetski and Mackenzie Ball. 3

rd

:  Grace Dalmas, Ellie Lastovets and Brian Keegan.  
Mr. Fig also held a pumpkin carving contest. The best pumpkins were awarded to:
Overal Winner/Best of show & Best Group:  "Movie Time"  – four pumpkins were accompanying one another, Mickey Mouse, Stitch, Mike Wazowski, and a pumpkin adorning popcorn and tickets!
Gabrielle Eldridge, Ashlyn Przekop, Mallory Mayo ,Carisa Pierontoni.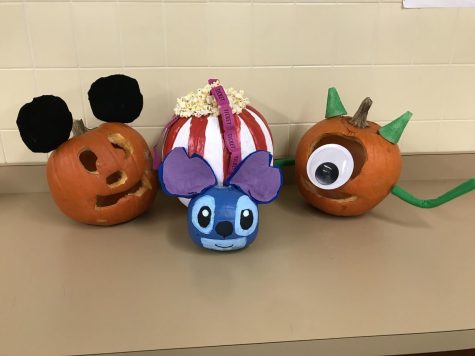 Most Horrific:  "Pumpkin Eating Another Pumpkin" 
Lyzette Rodriquez, Amelia Chippel, Allison Zurek.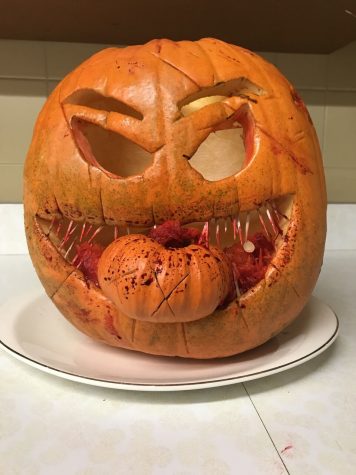 Cutest:  "Spongebob's Pineapple House"
Kayla, Olivia, Magalie, McKenna.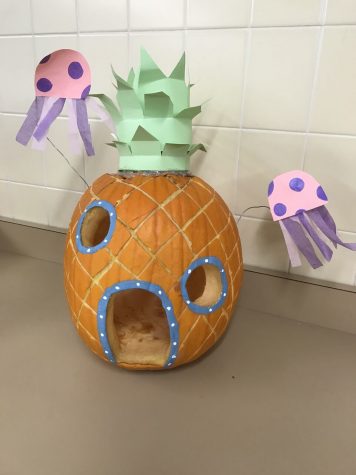 Most Creative:  "Dunkin' Donuts"
Tiara Thomas, Joe Fox, Glen Hulsizer, Christine Mozeko.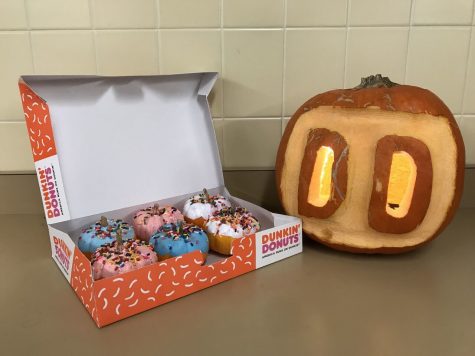 School Spirit:  "Trojan Football Helmet"
Chris Shon, Shayne Gallagher, Zack Pelton, Jessica Skaladzian.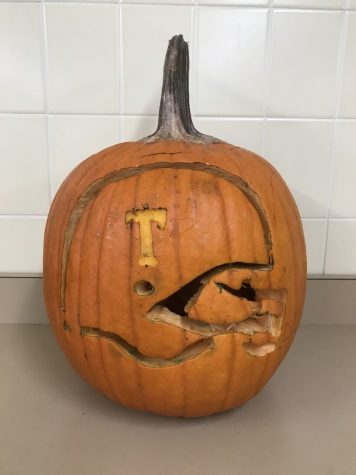 Craftsmanship:  "Killer Pumpkin"
Larissa Becker, John Shoemaker, Shaquan Douglas, Yessica Dominguez.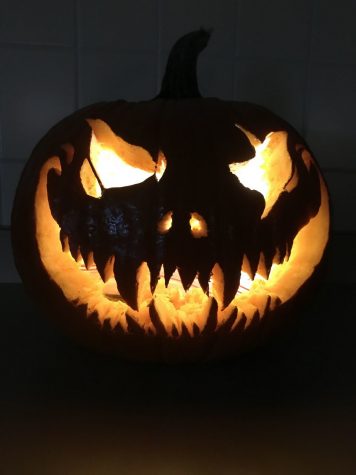 Classic:  "Boo"
Josie Park, Alexis Atkins, Riley Baird.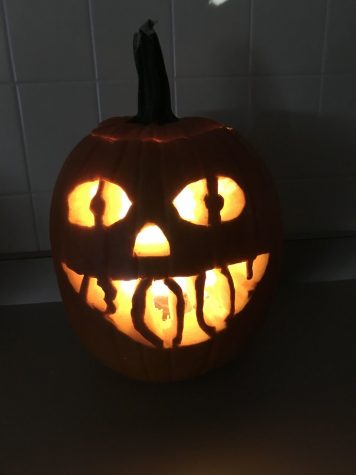 About the Writer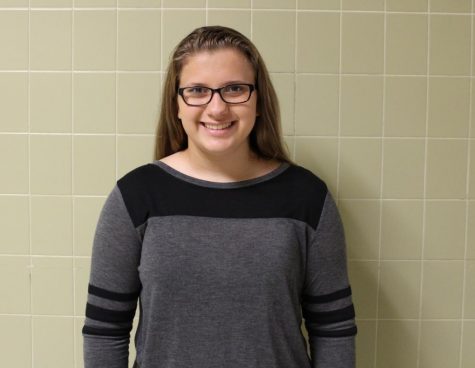 Jordan Spencer, Student Writer
My name is Jordan Spencer, and I am currently a junior at Greater Nanticoke Area High School. This is my first year writing for The GNA Insider.

I...