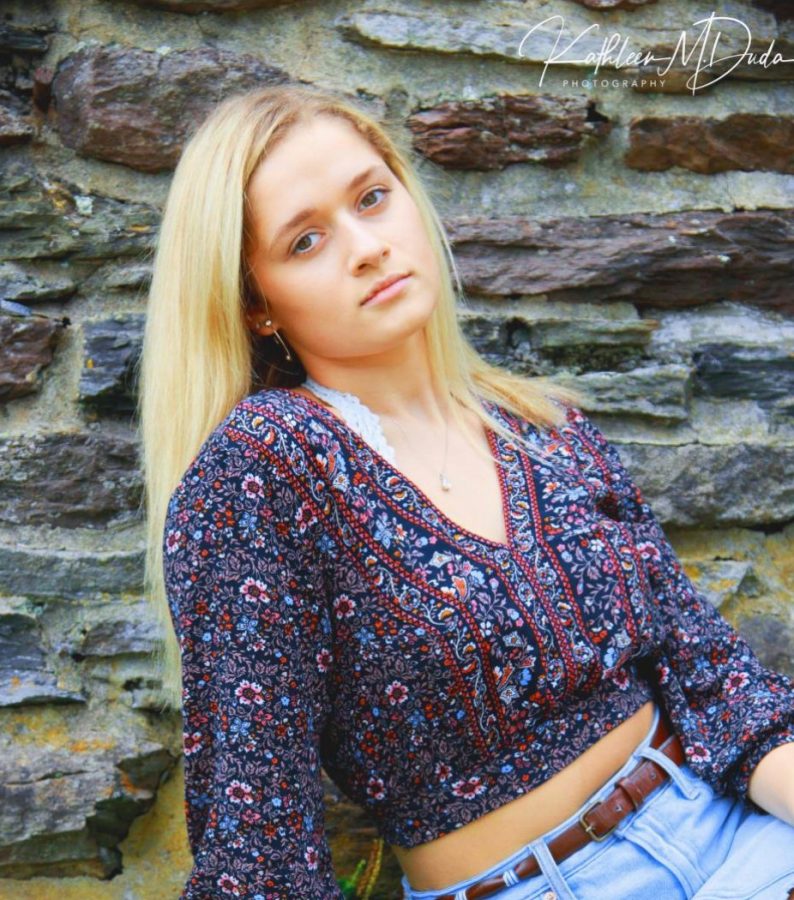 My name is Haileigh Hendricks, and I am  a senior at Greater Nanticoke Area High School. I have been a writer for
The GNA Insider
for two years. I play volleyball, I've been apart of the team for four years, and I am a letter recipient.
In my free time I enjoy hanging out with my friends, going to Angelos Pizza, and going to Rainbow Rock.
In the future I plan on attending Kutztown University.
Haileigh Hendricks, Student Writer
May 17, 2019
May 09, 2019

Senior superlatives: Class of 2019

(Story)

Apr 29, 2019

Main Street finally being paved

(Story)

Apr 18, 2019

Upcoming important dates

(Story)

Apr 11, 2019
Mar 13, 2019

GNA Semi-formal 2019

(Story)

Feb 25, 2019

The Scranton St. Patrick's Day parade

(Story)

Jan 18, 2019

The Matchomatics fundraiser

(Story)

Jan 15, 2019

Senior class voting

(Story)

Dec 21, 2018

GNA earns spot on nationally ranked AP list

(Story)

Dec 07, 2018

Girls volleyball all-stars

(Story)

Dec 03, 2018
Nov 19, 2018

Hispanic Flamenco Ballet 2018

(Story)

Nov 13, 2018

Attention seniors: Food Court Fundraiser due

(Story)

Nov 09, 2018
Nov 05, 2018

Senior trip payment information

(Story)

Oct 13, 2018

Are the Trojanettes headed for a 3-peat?

(Story)

Sep 19, 2018

GNA Homecoming t-shirt

(Story)

Sep 10, 2018

Spirit week t-shirt competition

(Story)

Jun 07, 2018

K.M.'s final days

(Story)

May 21, 2018
May 08, 2018

National Honor Society

(Story)

Apr 18, 2018

Upcoming important dates

(Story)

Apr 16, 2018

Does rap music negatively impact the youth culture?

(Story)

Feb 28, 2018

Trojanettes set to play for district title

(Story)

Feb 20, 2018

Winter sports senior night

(Story)

Jan 25, 2018

Nanticoke Area basketball posts up on top

(Story)

Jan 09, 2018

Texting and driving

(Story)

Dec 16, 2017
Dec 08, 2017

James Gavin: a coach and a hero

(Story)

Nov 06, 2017

Trojanettes win district championship… again

(Story)

Nov 01, 2017

GNA door decorating contest

(Story)

Oct 17, 2017

GNA girls volleyball takes second place in The Scranton Showdown

(Story)

Oct 15, 2017

Trojanettes overcome loss of key seniors

(Story)

Oct 04, 2017

Who's your queen?

(Story)

Sep 26, 2017

The 2018 GNA Homecoming Court

(Story)