Trojanettes overcome loss of key seniors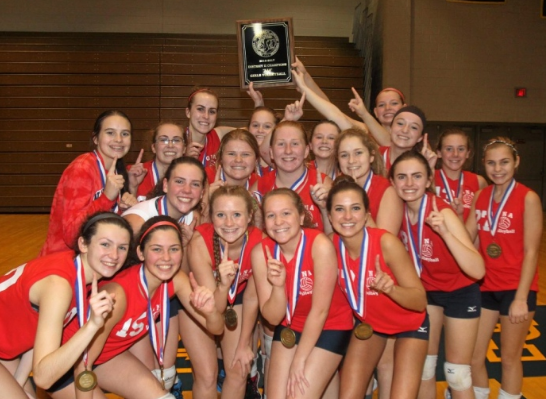 On November 3, 2017, Nanticoke Area girls volleyball won the PIAA District II Championship against Crestwood.  In the 2016 season, they went 17-4, one of those wins being the District Championship. With three important starters graduating from the team,  their coaches were concerned about how well they would recover from this setback. The setter Jenna Lipowski, passer Courtney Mazonis, and the outside hitter Shyla Seesoltz were key players in the 2016 season. When the 2017 season started, many weren't sure how the season would turn out and if the Trojanettes would make the playoffs. Now, more than halfway through the season, things are looking up for the Trojanettes, who are currently 11-2, holding the top seed in class 3A in District 2.
The 2016 Trojanettes exceeded expectations. Now, with only 5 games left this season, the 2017 Trojanettes are 11-2, and the coaches and teammates couldn't be happier. When we asked Coach K. about this season compared to last she stated, "In the beginning of the season I knew we had a lot of work to do to go as far as we did last year. I started working with the setters early because one of our best setters, Jenna Lipowski, graduated. I was also concerned about our passing game as well because we lost one of our better passers.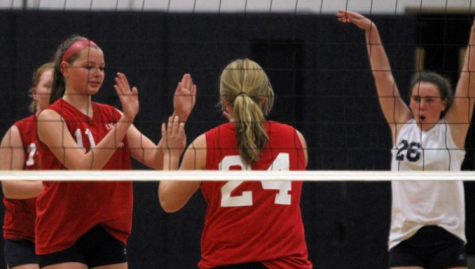 We still had Megan Murphy, one of the best liberos in the league. But, we needed more experienced passers  because if you can't pass the ball to the setter, the setter can't set it up for the hitter. I thought we would struggle all season. But sophomore, Reilly Miller, and junior, Carly Reakes,  have become competent setters and our passers are getting better everyday. Filling in those two gaps have paid off. Presently, we are in first place working hard everyday to go from a struggle to representing our school in districts."
Not only did the Trojanettes lose some key seniors, they lost great friends from the team too. Team members spent more time together off the court than they did on the court. Coach K. said, "Our team chemistry was great last year like it is this year and every year. We all get along very well and support each other on and off the court."
As this season continues to unfold, the Trojanette girls volleyball team use their camaraderie to their advantage. They believe in themselves and show the true value of T.E.A.M. (Together Everyone Achieves More). Go Trojanettes!
About the Writer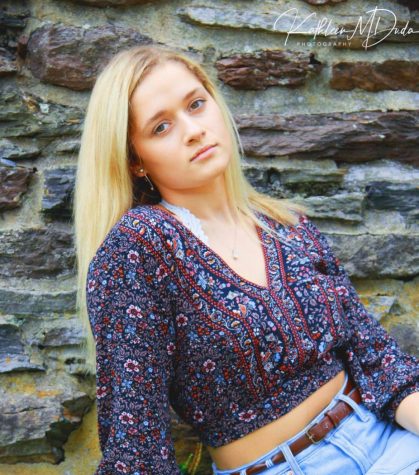 Haileigh Hendricks, Student Writer
My name is Haileigh Hendricks, and I am  a senior at Greater Nanticoke Area High School. I have been a writer for The GNA Insider for two years. I play...