National Honor Society
Hang on for a minute...we're trying to find some more stories you might like.
Every year Greater Nanticoke Area holds a special ceremony in honor of students who have maintained a cumulative GPA of 94; as a result, these students are selected to represent the National Honor Society.
The class of 2018 has 47 students in National Honor Society, including:
Megan Banas, Rebecca Bavitz, Kaitlyn Bigos, Miranda Bohn, Emily Brzozowski, Katelyn Butczynski, Courtney Capie, Carlos Castillo, Bradley Duda, Madelyn Grilz, Sabrina Holevinski, Codi Hornlein, Dawson Hughes, Eric Jeffries, Brandon Karavitch, Rebecca Levandowski, Lynsey Maciejaszek, Mahrukh Mahrukh, Mykaluh Marcy, David Mash, Lauren McHenry, Aaron Miller, Megan Murphy, Brandon Murtha, Joseph O'Hara, Justin Ostopick, Brianna Ottensman, Hunter Peterson, Caven Pollick, Ashlee Przwara, Kasey Radginski, Lisa Radziak, Kassandra Rinker, Kimberly Rodriguez, Kristopher Rynkiewicz, Emily Scott, Kristofer Seiwell, Michael Skamarakus, Evan Stecco, Matthew Stegura, Christopher Thomas, Devn Thomas, Katrina Thomas, Ryan Whittaker, Hunter Yale, Taylor Zabrenski and Tyler Zaremba.
The class of 2019 has 38:
 Jilann Baron, Arieli Brabant, Madelyn Bugdonovitch, Liam Carcieri, Bella Czeck, Meghan Duda, Garrett Dzugan, Eric Gill, Kendal Grimm, Trevor Grohowski, Madison Hoover*, Ariyana Hrivnak*, William Kanjorski, Katelyn King, Abigail Kotch*, Nathan Kreitzer, Noah Krubitzer, Trahjan Krupinski, Leah Kubasek*, Harley LaRue, Alyssa Lewis, Amiah Lukowski*, Kelsi O'Connor, Veronica Penko*, Kelsey Przekop, Tyler Pokrinchak, Carly Reakes, Elizabeth Redenski, Emalie Rowles, Yamile Nieves Santana*, Colin Siegel, Dylan Szychowski, Brinley Sobeck, Kaylee Simmons, Collin Thomas, Cassandra Tolodzieski* , Allison Williams and Emily Yaksima.
The class of 2020 inducted 45 into National Honor Society this year:
Jillian Manangan, Christopher Cabonilas, Gabriella Proleika, Andrew Stratton, Stephanie Layland, Kateri Ostraszewski, Amber Kalinowski, Isabella Kropiewnicki, Caitlyn McHenry, Sean Wolfe, Katie Ward, Deyonna Wood, Amanda Margalski, Lillian Galazin, Devland Heffron, Cameron Valaitis, Calista Walk, Collin Brown, Kaleigh Hamm, Rielly Miller, Stefanya Golightly, Alexa Lamoraux, Lily Kratz, Gabrielle Rakowski, Andrew Kozlofski, Carleigh Keene, Taylor Simmons, Lance Jenson, Mandy Biehl, Mackenzie Casey, Hailey Williams, Hope Halliday, Morgan Burleigh, Tyler Skoniecki, Miranda Bedwell, Abbey Zegarski, Miranda LaRue, Zackery Golembeski, Chole Josefowicz, Tyler Rushton, Isaiah Johnson, Seth Wesley, Adam Eckhart, Breayna McDonough and Alicia Pacheco.
The asterisk (*) indicates new inductees.
Congratulations to all those students who represent GNA in the National Honor Society!
About the Writer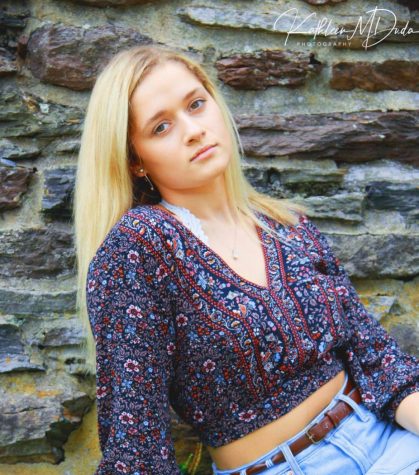 Haileigh Hendricks, Student Writer
My name is Haileigh Hendricks, and I am  a senior at Greater Nanticoke Area High School. I have been a writer for The GNA Insider for two years. I play...