Senior class voting
The 2019 senior class holds meeting to vote class song, color, quote and flower.
Hang on for a minute...we're trying to find some more stories you might like.

As the 2018-2019 school year approaches the midway point, the senior class held a meeting to vote for class flower, class colors, class song, and class quote. In high school, these things are some of the many senior class symbols, that represent the class as a whole.
There were many options to choose from for all of the categories. The choices for class flower were: Sunflower, Rose, Peony, and Calla Lily.
The options for class color included: orange and white, maroon and white, red and sliver, and navy blue and silver.
The options for class song were: The Climb by Miley Cyrus, See You Again by Carrie Underwood, Stand By Me by Ben E. King, and The Middle by Jimmy Eat World.
And most importantly, the quote that will describe our class as a whole, the options were: "I wish there was a way to know you were in the good old days before you've actually left them." – Andy from The Office, "The future belongs to those who believe in the beauty of their dreams." – Eleanor Roosevelt, "Be fearless in the pursuit of what sets your soul on fire." – Jennifer Lee, "There are far, far better things ahead than any we left behind." – C.S. Lewis.
The Class of 2019 also held voting for senior class superlatives, a representation of the memories and personalities of the class of 2019.
Most likely to succeed… Bella Czeck and Trevor Grohowski
Most Artistic… Yamile Nieves Santana and Joel Kline
Most Musical… Kendall Grimm and Kyle Cicerchia
Most spirited… Alyssa Lewis and Tyler Pokrinchak
Best Dressed… Hailey Adams and Liam Carcieri
Class Clown… Haileigh Hendricks and Shane Repasky
Most Talkative… Mackenzie Clark and Brandan Fontaine
Best Personality… Ariyanna Hrivnak and Noah Krubitzer
Most Athletic… Amiah Lukowski and Nate Kreitzer
Best Friends (Female)… Haileigh Hendricks and Alyssa Lewis
Best Friends (Male)… Nate Kreitzer and Trahjan Krupinski
Class Couple… Rebecca Turak and Michael Valentukonis
About the Writer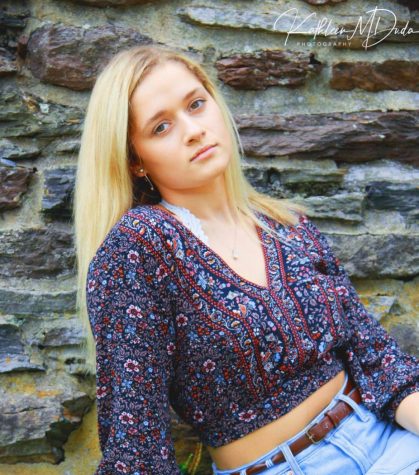 Haileigh Hendricks, Student Writer
My name is Haileigh Hendricks, and I am  a senior at Greater Nanticoke Area High School. I have been a writer for The GNA Insider for two years. I play...