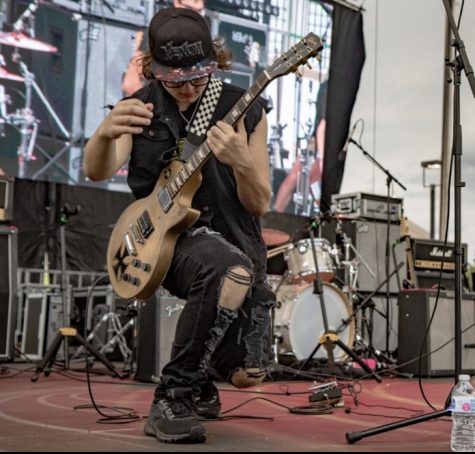 Hello, my name is Gabe Josefowicz, and I am a Junior at Greater Nanticoke Area High School. This is my first year writing for
The GNA Insider.
I have attended school here my entire life. After school, I plan on going to college for sound engineering. If I end up changing my mind for my college plans I will definitely be going to pursue some form of a career in the music field.
Outside of school, I am in three bands, enjoy spending time with my family and friends, and collect "Funko Pops." I started playing the guitar when I was eight years old. My first guitar was a Christmas present and I started taking lessons soon after. I am also a student at the "Rockology Music Academy" located in Wilkes-Barre. Now many, many years later I have joined and created a few bands. One band that I have the pleasure of being in is "Green Jelly." The band had a huge hit in 1993 called "Three Little Pigs," sold 15 million copies off the record "Cereal Killer," had two Grammy nominations, and last October toured with the "Insane Clown Posse" or "I.C.P" for their wicked weekend's tour which I got to be a part of. I also play with "5-7-Zero" and we put out our first ep this summer on August 28th. The third and final band I'm in is called "American Idiots" a 90s tribute band.
Beyond my music life, I spend a lot of time with my family and my friends. I find myself at my grandparents and aunt and
uncle's
house quite a few times a week. I'm always doing things with my friends whether it be going out to eat or partaking in other activities. I am also big into collecting "Funko Pops." The music and "Star Wars" ones are the ones I collect the most. It is definitely a favorite hobby of mine. 
Gabe Josefowicz, Writer
Oct 14, 2020

The pandemic effect: local and national artists

(Story)

Oct 08, 2020

Eddie Van Halen Dies at age 65

(Story)

Sep 29, 2020
Jan 03, 2020

Boutique vs big business guitars

(Story)