Top Ten Christmas Remixes
Let it snow, Let it snow, Let it snow
Are you tired of hearing the same old Christmas music over and over again every year?
Well if you are, look no further. Over the past few days, I have put together a list of my top ten favorite Christmas remixes/remakes. 
10.) Jerry Christmas – JDR, MISMO
This song was released in 2018 as JDR's first single. Not much music has been released by him since – only two other singles very far away from one another. There isn't music information on MISMO; he really only does collaborations with other artists. But, all things aside, this song is awesome. 
9.) Suede Christmas Challenge – DJ Suede The Remix God. 
Originally released in 2016 this song needs more credit than what it has been given. DJ Suede The Remix God is the producer for NBA Youngboy, 2Chainz, and Kevin Gates just to name a few. DJ Suede started making music at the early age of 12. He worked on beats and remixes in his free time all the way through the end of his studies in college. After graduating from college he started to gain traction from the vine and started to gain more fans from country to country. DJ Suede has also done remixes of a lot of pop culture references such as Cash me outside girl and the You Name It Challenge. 
8.) Bird Machine (Jingle Bells Version) – DJ Snake, Alesia 
DJ snake is a French producer and it's the 103rd biggest artist in the world on Spotify. His big break as an artist came late in the year 2013 when Turn Down for What featuring Lil Jon, arrived and became the most popular crossover trap hit since Baauer's Harlem Shake. Since then he has had many hits and had worked with a ton of top tier artists. He is now one of the biggest producers in the world. 
7.) Sleigh Bells – Adam Counts 
On December 4th, 2016 Adam Counts released his first album called "Spirit." This is the first time I've ever seen an entire album of Christmas remixes. This album is amazing and I highly recommend it if you like Christmas remixes like myself. 
6.) Christmas Trap (Trap City) – Adam Counts
Off of the same album "Spirit," this is yet another awesome remix for the Christmas season. 
5.) Turn Up Ye Merry Gentlemen – Gent & Jawns 
GENT & JAWNS is the long-running project of club music pioneer Long Phung. Starting with an early career of throwing wild parties in Richmond, Virginia. Gent & Jawns has collaborated with many famous artists such as Diplo, Skrillix, and Yellow Claw. This song was released in 2013 off of a various artist album called "A Very Decent Christmas."
4.) Jingle Bell Rock – Adam Counts 
This is the third song on this list by Adam Counts, so that should tell you something. The entire album "Spirit" is just phonomenal. You should go check it out. 
3.) Winter Wonderland / Here Comes Santa Claus – Snoop Dogg, Anna Kendrick 
If you don't know who Snoop Dogg is you're probably from Mars. This take on these Christmas classics is genius. You definitely want to check this out and put it on your playlist. The bass in this song just gives it such a great feel. 
2.) Santa Baby (feat. Jane XØ) – Kaskade, Jane XØ 
The way it is, there is something different about this song in general from all the other Christmas songs. This remix of it is just flat out amazing. Everything just blends together so well in the mix. Plus it has an amazing groove and feel to it. 
1.) All I Want for Christmas Is You – Original Mix – Candy Claus
Who doesn't like the original version of this song? The original version is so clean and flows so nice you would think no one would dare try to remix it. Candy Claus did and it is good, really good. The song is more up-tempo and Candy Claus gave it some extra force making it the number one song on this list. 
I hope you all enjoyed this list and plan on listening to some of these songs. Happy Holidays!!!
About the Writer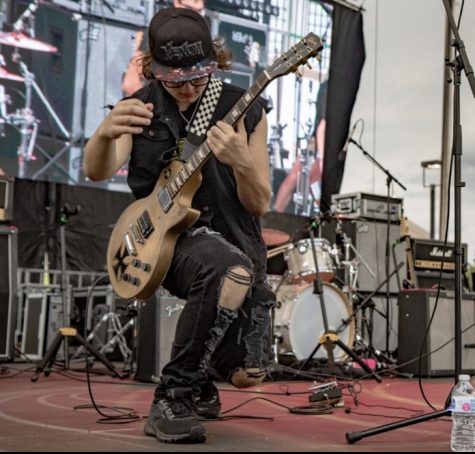 Gabe Josefowicz, Writer
Hello, my name is Gabe Josefowicz, and I am a Junior at Greater Nanticoke Area High School. This is my first year writing for The GNA Insider. I have attended...