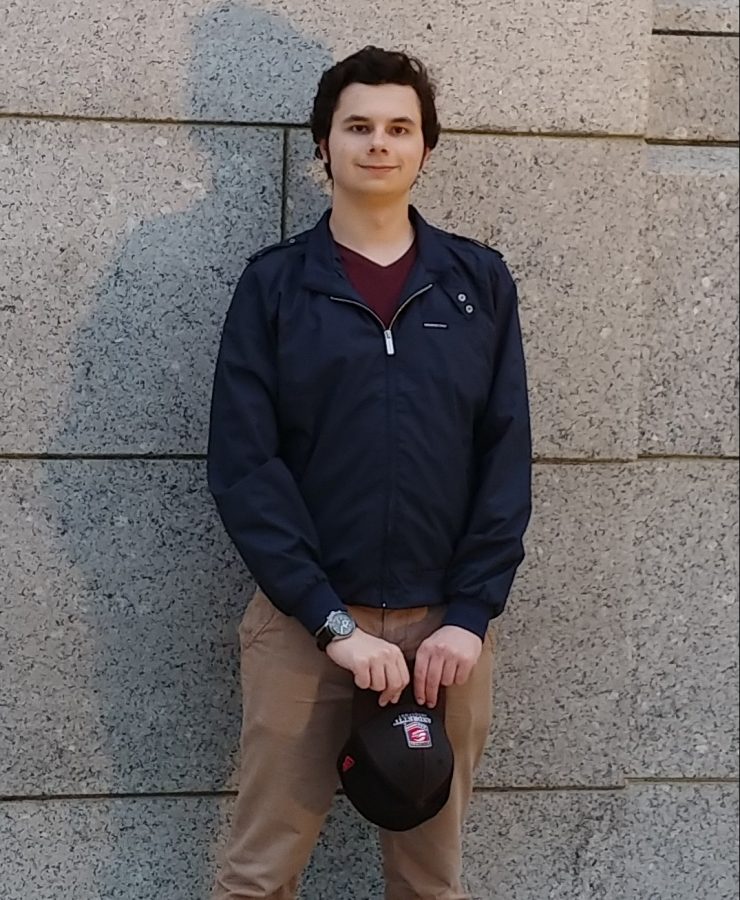 My name is Gabe Jenceleski, and I am a member of The GNA Insider staff! As a contributor to the paper, I have had the unique opportunity to be privy to some of the inner working and behind the scenes of our school, which has boosted my enthusiasm for writing and school reporting in general.
Mostly, I enjoy writing about the competitive aspects of our band, editorial reviews of film and television, as well as reporting on some of my favorite motorsports, like Formula One. As a regular student, you can frequently see me working on science projects for competition, as well as practicing music and playing instruments in jazz.
Along with writing, I also enjoy taking photographs for the Insider, and you can see me at games and events doing just that. This year, I intend to write for certain sports groups and teams, as well as write full series reports on other outside sports to keep our horizon of research quite broad.
Gabe Jenceleski, Student Writer
May 28, 2019

Indianapolis 500 held on Sunday

(Story)

May 28, 2019

All class elections begin this week

(Story)

May 13, 2019

NASA releases first-ever photograph of a black hole

(Story)

Apr 30, 2019

GNA Chorus attends The Phantom of the Opera

(Story)

Apr 26, 2019

The Marvel Cinematic Universe; an analysis

(Story)

Mar 21, 2019

Tesla unveils new model Y SUV

(Story)

Mar 05, 2019

Quiz-bowl team takes first place at Wyoming Area tournament

(Story)

Jan 29, 2019

Senator Elizabeth Warren announces presidential campaign

(Story)

Jan 18, 2019
Dec 11, 2018

Sophomore class officers

(Story)

Nov 30, 2018

Formula E season 5 underway

(Story)

Nov 06, 2018

Luzerne County STEM week, 2018

(Story)

Oct 29, 2018

The history of Horror Hall

(Story)

Oct 13, 2018

Are the Trojanettes headed for a 3-peat?

(Story)

Oct 13, 2018
Sep 28, 2018

Formula E: the next generation of racing entertainment

(Story)

Sep 28, 2018

Getting to know our staff: Mr. Joe Yamulla, college adviser

(Story)

Sep 19, 2018

Roundabouts abound; but are they worth it?

(Story)

Sep 10, 2018

"Solo: a Star Wars Story" Review

(Story)

May 01, 2018

"Avengers: Infinity War" review

(Story)