GNA Chorus attends The Phantom of the Opera
The hit Broadway musical has been on stage for over 30 years, and GNA students got a chance to peek behind the curtain.
The Greater Nanticoke Area Chorus and Drama club had the opportunity to take a trip to the Majestic Theater in New York in April, for a matinee showing of the iconic show itself, working with a member of the show's cast on a Q and A workshop.
Broadway has become something of an occasion for people to attend, as shows on the New York playbill constantly rotate and replace one another, making it a coveted achievement to see certain performances and shows before they inevitably leave Broadway. This is not true for certain plays and musicals, however, as in the case of Broadway's longest running show of all time, the Phantom of the Opera. Beginning its iconic performance run in 1988, and continuously selling out since, the Andrew Lloyd Webber musical has established a precedent and a benchmark for all shows that follow it to succeed in its lucrative history. That being said, however, there is the question of whether or not a show that has been performed for so long, and by so many a cast is even worth seeing anymore if the original vision has been tarnished or altered. This was my main concern when being given the opportunity to see the acclaimed show, and I can safely say that Webber's vision in the Phantom of the Opera has kept it at the highest level of musical theater for good reason.
The Phantom's true merits lie in its utterly spectacular set-pieces and costumes. With a budget and crew as big as it comes, the designer's could make full and total advantage of their large, and romantic-era theater setting. With the resident theater, the Majestic being built in 1920, the show chooses to use as much of the building as possible for its performance, using the balconies and upper seating sections for intense effects and moving sets for actors and crew to work and perform on, although a majority of the show does take place on the traditional stage.
But the truly spectacular nature of the show can be attributed to its history. Phantom of the Opera debuted in 1988 on Broadway, making it the longest-running musical performance in the world. This metric holds the performing cast to a certain level of expectancy by the audience, which is exaggerated by the complex and overdone set design.
The Phantom of the Opera is currently playing on Broadway at the Majestic Theater in New York City. Tickets are on sale now.
About the Writer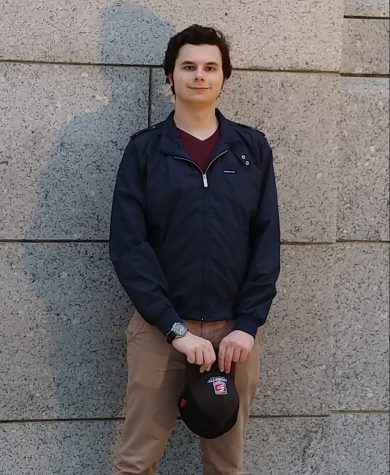 Gabe Jenceleski, Student Writer
My name is Gabe Jenceleski, and I am a member of The GNA Insider staff! As a contributor to the paper, I have had the unique opportunity to be privy to...