Formula E season 5 underway
Testing for the new generation of Spark Chassis cars began in Valencia, Italy
Hang on for a minute...we're trying to find some more stories you might like.

Pennsylvania doesn't locally have too many acclaimed accomplishments on the world stage of entertainment. While it's always interesting to see actors and public politicians from our area making big decisions or playing big roles, it's definitely a sight that's few and far between. Meanwhile in Valencia, Italy, Formula E's 2019 season teams concluded their first testing week… with the Nazareth Pennsylvania-based team BMW Andretti in the lead for all days. As a fan of racing, pride swells when seeing something from our area doing something so big, so well.
All 11 teams posted significantly improved times over last year's recorded scores, showing once more the raw mechanical prowess of the Gen 2 Cars at full chat. Newcomers typically crossed times and paths with well established teams, showing the truly balanced and random nature of the sport thus far. "It's really unpredictable," said former Formula One driver Stoffel Vandoorne. "I am so honored to have been chosen to be a part of this season." Most new drivers to the sport are former F1 stars in their own, with Vandoorne being only one of four, showing just how attractive Formula E is beginning to become for some athletes.
Season Five of Formula E begins in Abu Dhabi on December 12th, and may bring in the biggest viewing figures to date for a sport that already ranks top 10 internationally.
About the Writer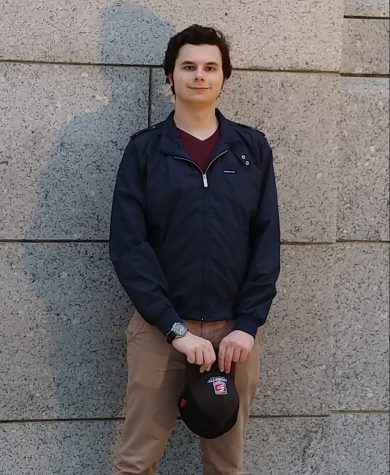 Gabe Jenceleski, Student Writer
My name is Gabe Jenceleski, and I am a member of The GNA Insider staff! As a contributor to the paper, I have had the unique opportunity to be privy to...