Luzerne County STEM week, 2018
Schools put emphasis on science from November 5th-9th, but what exactly happens?
Hang on for a minute...we're trying to find some more stories you might like.

Ask any teacher at any school what the vital subjects of study are, and most will tell you science and math. But exactly how are they important to students and aspiring practitioners? That's where the program STEM comes in. STEM is an acronym for Science, Technology, Engineering and Math, and has been implemented by countless schools across the country as a combined curriculum for students looking to enter the aforementioned fields. The classes themselves use a unique combination of engineering labs, trade skill work and math-based sciences to create a uniquely different type of science class, more akin to the hands on nature of a chemistry lab than anything else.
Here in Luzerne County, schools have begun collaborating on incorporating the STEM oriented classes, our own Greater Nanticoke Area joining the fray in 2016, with this school year being the third consecutive class for the course. Students will learn circuit board engineering, electrical wiring work, soldering and welding, along with more traditional physics and chemistry work.
The week of November 5th is the nationally dubbed STEM Week, in which schools will participate in drawing public awareness towards their science courses and classes, all culminating around the aforementioned ideas of engineering. For GNA, our dedicated physics teacher, Mr. Anthony Fleury, has planned some special labs for Thursday, November 8th, including 3D printing materials, resistor engineering and electrical circuit building.
Students in middle school will be looking at options for careers in STEM, and how choosing to put their best foot forward in the classes now will help them in their high school and college careers. Science and math are integral parts of a curriculum, and for a student or class who wants to follow a career path in those fields, STEM helps give them a broader understanding of what to expect in their fields of work, and what they'd like to practice as aspiring scientists.
National STEM week for schools and universities is held from November 5th through the 9th, with the 8th being STEM day itself.
About the Writer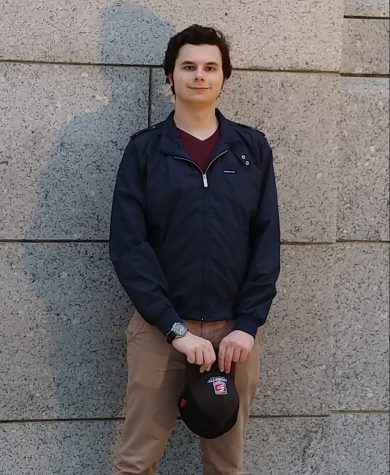 Gabe Jenceleski, Student Writer
My name is Gabe Jenceleski, and I am a member of The GNA Insider staff! As a contributor to the paper, I have had the unique opportunity to be privy to...