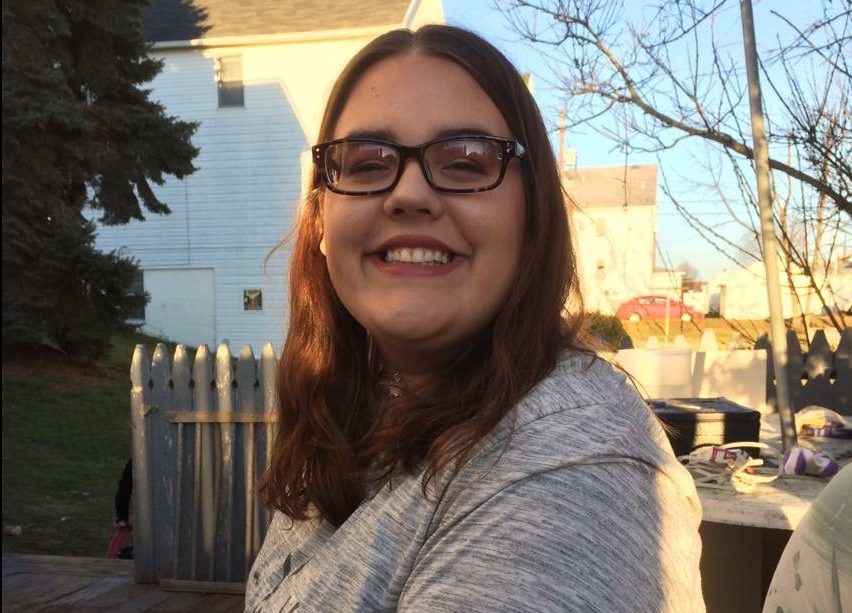 My name is Harley LaRue, and I am currently a senior. This is my third year working for The GNA Insider. 
I moved to GNA at the end of the 9th grade from Pittston Area. I am a 3 year member and letter recipient of the National French Honor Society and the National Honor Society, and a 3 year writer and editor in Journalism. I am also a 2018 QuestBridge College Prep Scholar. By the end of my senior year, I will have taken all 4 AP classes offered here at GNA. 
I have many passions, including travelling, reading and writing, listening to music, sleeping, taking photos, and spending time with my friends and family to de-stress. Although undecided on what I intend to pursue, I  will be attending Tufts University in the fall. Until then, I'm making the most out of my last year here at GNA.
Harley LaRue, Student Writer
May 31, 2019

The Class of 2019 – where are they headed?

(Story)

May 28, 2019

Taiwan becomes first Asian country to legalize gay marriage

(Story)

May 02, 2019

Way Back When: 2006

(Story)

Apr 29, 2019

Songs of the summer 2019: my predictions

(Story)

Apr 08, 2019

Students read in honor of National Poetry Month

(Story)

Apr 03, 2019

Prom tickets are on sale now!

(Story)

Apr 01, 2019

AP biology and career exploration students visit MTF Biologics

(Story)

Mar 15, 2019

The GNA Insider honors former GNA alumnus

(Story)

Mar 14, 2019

Junior class sells golf umbrellas

(Story)

Mar 08, 2019

GNA Interact Club sells peanut butter eggs

(Story)

Feb 13, 2019

Where are they now? Alyssa Waugh GNA '06

(Story)

Jan 16, 2019

Valentine's Day a-day-late dance

(Story)

Jan 10, 2019

Interact club hosts canned food drive

(Story)

Dec 31, 2018

A year in review: 2018

(Story)

Dec 21, 2018

Christmas is for…lovers?

(Story)

Nov 08, 2018

Should a college education be free?

(Story)

Oct 17, 2018

The language of music

(Story)

Oct 16, 2018

Transitioning to the future

(Story)

Jun 05, 2018

GNA teachers set to retire

(Story)

May 30, 2018

What do college admission counselors look for?

(Story)

May 24, 2018

Senioritis: is there a cure?

(Story)

Mar 15, 2018

Meet the cast and crew of Into The Woods

(Story)

Mar 12, 2018

Are schools safe?

(Story)

Mar 09, 2018

Dedication to the job

(Story)

Mar 08, 2018

Winter Olympic Winners 2018

(Story)

Feb 27, 2018

GNA presents: Into the Woods

(Story)

Feb 02, 2018

Donald Trump: his own worst enemy.

(Story)

Feb 01, 2018

A year in review: 2017

(Story)

Feb 01, 2018
Jan 12, 2018

District band auditions

(Story)

Dec 20, 2017

2017-2018 Trojanette basketball preview

(Story)

Dec 01, 2017

Trends: the good, the bad, and the ugly.

(Story)

Nov 22, 2017

Making history at the American Music Awards

(Story)

Oct 25, 2017
Oct 18, 2017

The Pulsera Project

(Story)

Oct 16, 2017

A community that cares

(Story)

Feb 12, 2017

Sophomore Harley LaRue featured as student columnist in Citizens' Voice

(Story)

Jan 05, 2017

The 2017 Inauguration of Donald Trump

(Story)

Dec 23, 2016

Where are they now? Daryle Cardone GNA '89

(Story)

Oct 31, 2016

Trojan spirit: Mark Walters

(Story)

Jun 09, 2016

A year in review: 2016

(Story)

Apr 13, 2016

Technology in the classroom

(Story)