District band auditions
Hang on for a minute...we're trying to find some more stories you might like.

On Sunday, November 19th, two of GNA's students, Madelyn Bugdonovitch and Gabe Jenceleski, auditioned for the PMEA District 9 Band. Gabe represented GNA's trumpet section while Madelyn represented GNA's flute section.
Both students left with high hopes and big dreams to join the District Band.
As late night turned to early morning, the results rolled in. Madelyn Bugdonovitch would become the first flutist to represent GNA in the District Band in Nanticoke's history. She will represent GNA from January 11th – 13th.
The GNA Insider had the chance to interview Madelyn Bugdonovitch.
Q: What inspired you to audition for District Band?
 A: "I had always intended to audition for District Band; however, after experiencing and participating in the
District Chorus, and knowing that they were very similar in regards to process and outcome, I wanted to do it even more! Dr. Bunnell had also been urging me to audition for years. I am glad that I finally had the opportunity to do so!"
Q: How does it feel to be the first flutist to represent the section in Nanticoke's history?
A: "I am very honored to be the one to represent our school and our music program. I will do my best to make Dr. Bunnell and the school proud."
About the Writer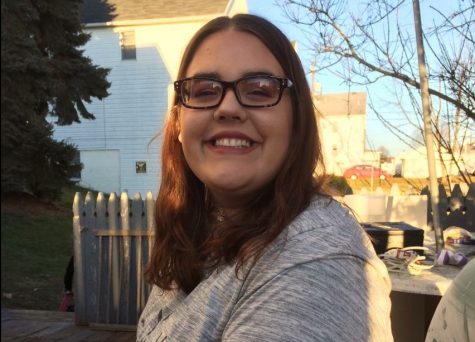 Harley LaRue, Student Writer
My name is Harley LaRue, and I am a junior. I moved to GNA at the end of the 9th grade from Pittston Area. I enjoy reading, writing, sleeping, taking pictures, and hanging out with my friends and family. I am a 2 year member and letter recipient of the National French Honor Society and...