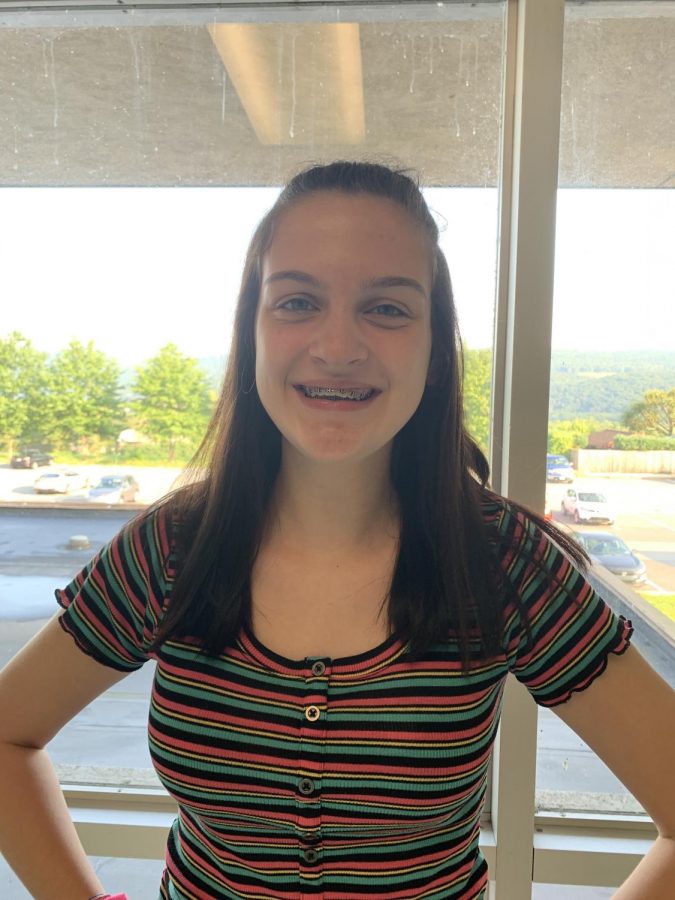 My name is Ashley Kocher, and I am a sophomore at GNA high school. This is my first year of journalism. I like to write stories, so that is why I chose to do journalism. I would consider myself a smart person. I get good grades in school and have been on the honor roll since 6th grade.
I am unemployed, as I write this because I am still so young. I do volunteer work for the Jr. Trojans football team every Sunday. After high school, I would like to go to college at LCC and then move out of state to a higher college. I would like to go to college to study to become a nurse.
Swimming is probably the only sport I am good at. I swam for the CYC for three years and plan on swimming for Nanticoke this year. I tried soccer for a year and it really wasn't for me.
Ashley Kocher, Student Writter
May 15, 2020

History of Memorial Day

(Story)

Apr 17, 2020

Focus on what you can do – not on what you can't

(Story)

Mar 19, 2020

GNA Cheerleaders help celebrate Dr. Seuss week

(Story)

Mar 06, 2020
Feb 28, 2020

We're going to Greece

(Story)

Feb 25, 2020

Pennsylvania Free Enterprise Week

(Story)

Jan 29, 2020

Flower-for-a-friend

(Story)

Jan 16, 2020

Class of 2022 Pura Vida bracelet fundraiser

(Story)

Jan 02, 2020

Holiday Spirit Week

(Story)

Dec 20, 2019

Aevidum ('I've got your back') comes to GNA

(Story)

Nov 27, 2019

College and Career Readiness Week

(Story)

Nov 18, 2019

Veterans Day program held at GNA

(Story)

Oct 15, 2019

The history of the Bloomsburg Fair

(Story)

Oct 08, 2019

GNA rivalry game tee-shirt sale

(Story)

Oct 02, 2019

Homecoming 2019-2020 (part III)

(Story)

Sep 26, 2019
Sep 26, 2019
Sep 24, 2019
Sep 23, 2019

Way back Wednesday

(Story)

Sep 23, 2019
Sep 20, 2019
Sep 10, 2019