We're going to Greece
GNA CAMPUS- Greater Nanticoke Area is hosting a trip to Greece in the summer of 2021. The trip is sure to offer an experience of a lifetime. If you are looking to broaden your horizons and see the world, sign up for the trip today.
Mrs. Kelchner and Mrs. Iagnemma are the chaperones for the trip which will encompass eight extraordinary days. 
The first day when you arrive, time will be allotted for you to get settled in. The second day is when you will meet your tour guide and check into the hotel. The adventure through Greece then begins.
The trip will take you to some of Athens's most famous landmarks including the Parthenon, the Temple of Athena Nike, Omonoia Square, Syntagma Square, and the 2004 Olympic site.
Students will travel from Athens to Delphi and visit the Temple of Apollo. Next, the trip will take you from Delphi to Tolo and visit Olympia. Then the tour travels from Tolo back to Athens and students will visit Mycenae and Epidaurus on a guided excursion. Along the way, the tour will stop at Corinth Canal, you will eat at a Greek dinner in the Plaka, and finally, take part in a Plaka treasure hunt. On the seventh day, you will go on an all-day cruise through the Saronic Gulf. And finally, on your last day, all adventurers will be taking a guided excursion to Cape. 
If you would like more information on the trip, please see Mrs. Kelchner or Mrs. Iagnemma. You can also click on the link below to learn more.
Click here for more information.   
About the Writer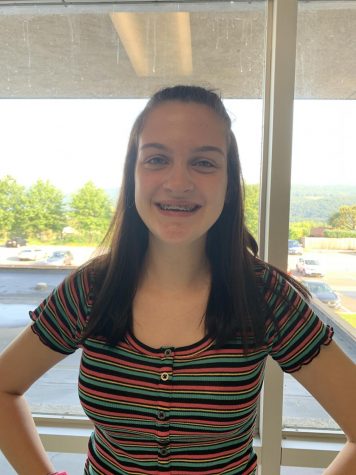 Ashley Kocher, Student Writter
My name is Ashley Kocher, and I am a sophomore at GNA high school. This is my first year of journalism. I like to write stories, so that is why I chose...