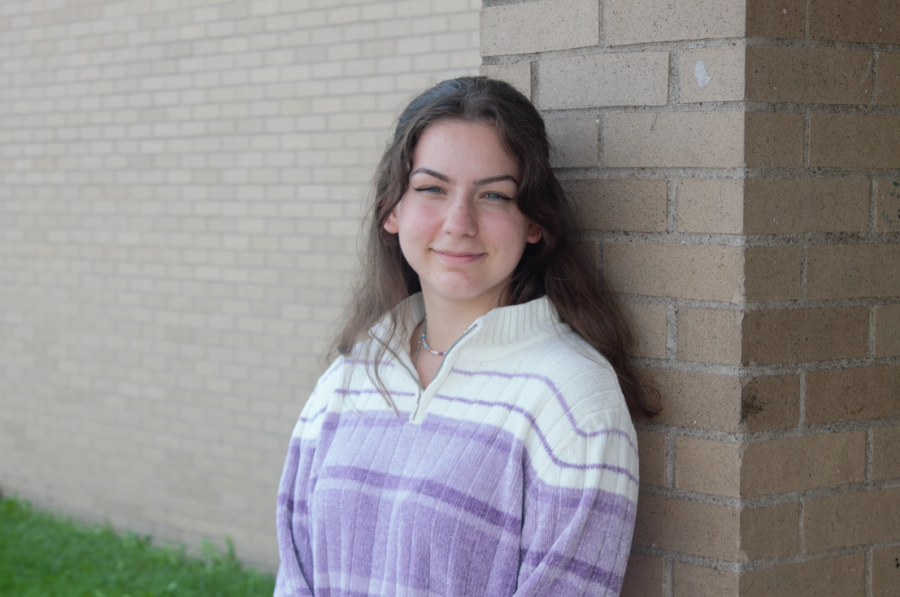 My name is Sophia Tattersall, and I am a senior at Greater Nanticoke Highschool. This is my first year writing for
The GNA Insider
. I have lived in a dozen towns and attended many schools, but I call Nanticoke my home and GNA my school. This school means the world to me, and I hope my involvement in this club and my other clubs leave a lasting impact.
Although most of the school populous does not know it, our school actually has an Art Club, run by the student-officers and our supervisor Michelle Rubal. Last year, I was the Vice President, helping run fundraisers and plan projects. My favorite moment from being in the club was directing our first ever "Paint like Bob Ross" Day. The art room became my second home! When I am not staying after school for a club, I am either painting, organizing, or going to a thrift store. My life goal is to be completely sustainable. I love nature and plan on going to college at Indiana University of Pennsylvania (IUP) for environmental science.
I have overcome all my struggles and am proud of the name I have made for myself in school. I have held my spot on the honor roll each year allowing me to be in both the National Honors Society and Spanish Honors Society. I am continuing my language education by taking my 4th year of Spanish. During the summer, I graduated from the Junior Leadership Wilkes-barre program. Sadly, my team was unable to host our fundraising event for Little Eric's foundation, which helps children facing childhood cancer. Most recently, I won an honorable mention for the Congressional Art Competition for a digital photograph of my grandmother.
Sophia Tattersall, Student Writer
Nov 24, 2020

Students react to the 2020 presidential election

(Story)

Nov 20, 2020

Making their mark on the literary world

(Story)

Nov 20, 2020

WVIA Artist of the Week: Carlee Williams and Connor Ehrensperger

(Story)

Oct 07, 2020

The Lukowski legacy continues

(Story)

Sep 15, 2020

The GNA Insider unveils new app

(Story)