My New Year's Resolutions as a Student
Thousands of thrilled people pack the streets of Times Square in New York City. They bundle up in layers of sweaters and jackets, dancing and talking to make the hours past. Celebrities host the celebration and broadcast the festivities over the television. The brisk air sweeps between their bodies and through the restless city. The countdown emerges on the electronic screens plastered on the side of the buildings, starting at sixty seconds. The 11,875 pounds of triangular crystal lights sparkle in the dark night's sky as it lowers itself down the flagpole atop the One Times Square building. Cheers!
The year that felt like an eternity is finally coming to a close. As we flip through the pages of yesterday's book, we take notes on what we have overcome and plan for success in the future. We close the book and clear room on our bookshelves for open opportunities. Subconsciously, I know we all hope that our world will return to "normal" once the clock hits midnight. However, the reality is that our world will be changed forever. The global pandemic has affected everyone from our doctors to our students.
Initially for students, the pandemic was simply a 2-week break from school. We indulged ourselves in well-deserved self-care, recovering from midyear productivity burnout. Most of us found new hobbies, explored the outdoors, and spent time with our families. We stayed up late and lived each day like it was Summer vacation. 
By the second quarantine, habits settled in and were harder to break. Students struggled to mark a definite line between home life and academics as our learning turned technological and we spent abundant time on our electronic screens. We completed assignments in our beds, at our dining room tables, and in our congested living rooms. Aspects of our lives were pushed aside to make time for Google Classroom. We taught ourselves math over the computer and made sure to submit our essays before 11:59 pm on Sunday. 
On a personal level, I have not been the best student I could have been. I gave into those unhealthy habits like procrastination and staying up too late on school nights. Luckily, the first step to creating change is admitting that there is a problem. I encourage you to take a note from my book and listen to some of my personal, student-related resolutions for the 2021 year.
My 2021 Student Resolutions
Get work done: create a consistent work schedule, making sure to include time to complete schoolwork and have time for personal activities. 

Make a school zone: create a space where only schoolwork is completed, like at a desk or table. No more hunching over my laptop in my bed. 

Fix my sleep schedule: create alarms to start my day at a reasonable time. (Ideally, I aim for 9 am)

Make to-do-lists: keep a list active. Visualizing and crossing off tasks make me feel more accomplished and help me not dwell on upcoming stresses. 

Keep an eye on colleges: keep track of college applications and their deadlines
As we enter into a new year of possibilities, I wish the best to all students who are struggling to adapt to online schooling. This moment in time is truly unique and it is important to remember that our struggles are valid. We will become more accustomed to online school and completing assignments will become easier. We can all overcome this initial struggle as long as we break our old habits and learn self-discipline. Merry Christmas, Happy Hanukkah, Happy Kwanzaa, and Happy New Year to all readers! 
About the Writer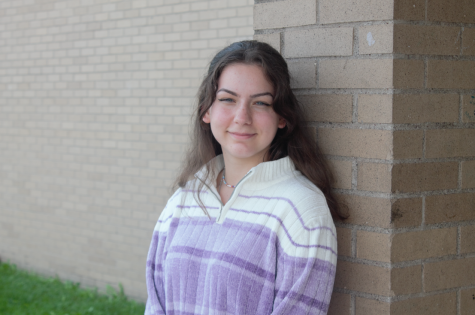 Sophia Tattersall, Student Writer
My name is Sophia Tattersall, and I am a senior at Greater Nanticoke Highschool. This is my first year writing for The GNA Insider. I have lived in a dozen...