Christmas Light Shows in NEPA
You better watch out, you better not cry. You better not pout, I'm telling you why. It is finally December!
Whether you adorn your tree in pearlescent white light bulbs for the snowy, white Christmas aesthetic or prefer the multi-colored string lights, we all enjoy partaking in the beautiful tradition of decorating. We appreciate those neighbors who dedicate hours to meticulously placing thousands of twinkling bulbs across the entire exterior of their homes. Inflatable snowmen, LED elves, and plastic Nativity scenes stand with poise on their lawns, awaiting the arrival of the jolly ol' fella.
In the name of Christmas, some individuals create large scale experiences that all families in the area can readily enjoy. They immerse viewers in vivid masterpieces by using eye-catching colors, musical theatrical pieces, and contrast to the dark night sky that is similar to a Fourth of July celebration. Some even pump the delicious scent of freshly baked cookies into the air to make all your senses in the spirit. It truly is the most wonderful time of the year.
Now, Let's take a trip through some of NEPA's best Christmas lights displays:
#1 Berwick's Christmas Boulevard
Location: Market Street in Berwick, PA
Open from December 5th- December 31st
Hours for Monday thru Sunday: 6pm-10pm
Price: FREE
From the safety of your vehicle, you and your family can experience Berwick's wonderful light display. You will drive through Market street in Berwick and experience a mile of vivid lights, decorated trees, and see your favorite holiday characters from a distance. This tradition is dear to the town's heart as they kick off their 74th year of running the Christmas Boulevard. Thousands of visitors come each year and traffic is typically heavy on the weekends. So, we recommend visiting during the weekday, Monday through Thursday. A special jolly visitor will be in Berwick until Christmas Eve to interact with families and their children. Check out Berwick's Christmas Boulevard!
#2 Festival of Lights at The Stone Hedge Golf Course
Open from November 20th- December 31st (excluding Christmas Eve)
Location: 55 Stonehedge Drive, Tunkhannock, PA
Hours for Sunday thru Thursday: 7am-9pm 
Hours for Friday and Saturday: 7am-10pm
Price: $25/Vehicle on Sunday through Thursday nights and $30/Vehicle on Friday & Saturday nights
Located on the Stone Hedge Golf Course grounds, the Festival of Lights is a 2.5-mile journey of Christmas magic. This grand attraction is accessible via vehicle and visitors pay a fee depending on the day of the week. They are constantly updating and increasing the displays for viewers each year. After completing your ride through the Christmas wonderland, all visitors are invited to browse the vendor marketplace located on the property and indulge in handmade, holiday treats such as s'mores. This socially distanced activity is safe for all families this season. Check out the Festival of Lights!
#3 Belvin Family Christmas Light Show 
Open from December 1st- January 1st
Location: 464 Cherry Lane Rd, East Stroudsburg, PA
Hours for Sunday thru Thursday: 5pm-9:30pm
Hours for Friday and Saturday: 5pm-10pm
Price: FREE
Website: http://www.belvinchristmas.com/
Each weekend in East Stroudsburg, the Belvin family presents their Family Christmas show. The Belvin Christmas Show is a multi-awarded light show featuring over 180,090 lights that illuminate the property in harmony to classic Christmas songs. Admission is free to watch the show but any donations are appreciated. All profit raised from the shows is donated to the Pocono Mountains United Way. Check out the Belvin Family Christmas show!
About the Writer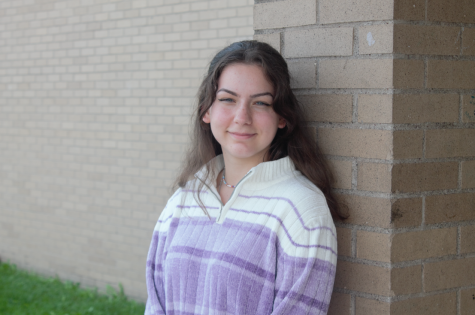 Sophia Tattersall, Student Writer
My name is Sophia Tattersall, and I am a senior at Greater Nanticoke Highschool. This is my first year writing for The GNA Insider. I have lived in a dozen...