Christopher Cabonilas showcased in the Citizens' Voice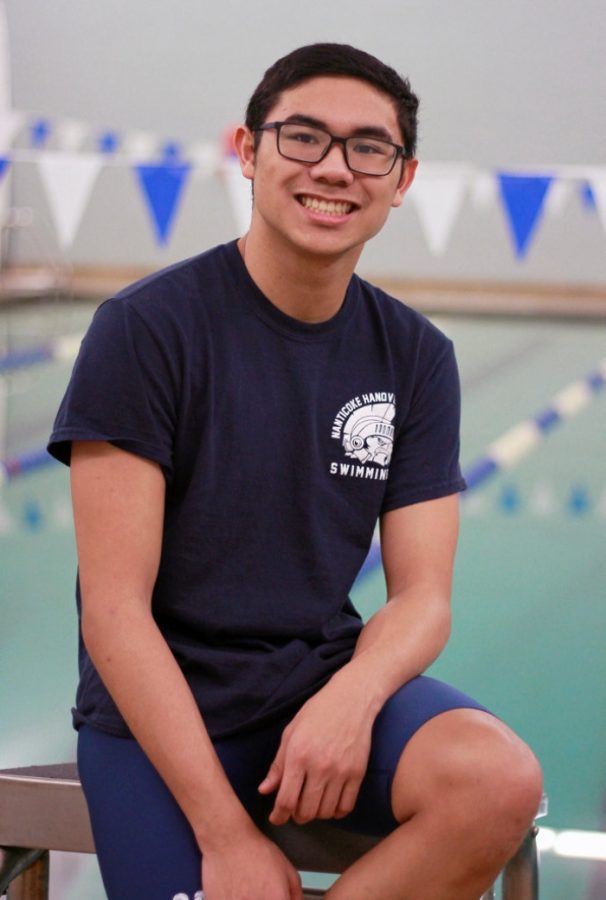 On January 27, 2019, Christopher Cabonilas was featured in the Citizens' Voice for all of his successes in swimming. The article features an interview with Cabonilas and  highlights his career as a student-athlete here at GNA
From the Citizens' Voice:
NANTICOKE — It didn't take long for Chris Cabonilas to find out he had a bright future in competitive swimming.
At the urging of his parents, Evelyn and Christopher, he joined a swim team when he was around 8 years old and won his first race in the 25 backstroke.
"My parents were like, 'You're pretty good at this!'" Cabonilas said last week before a Nanticoke Area practice. "It's been a long time (that I've been swimming). This is pretty much all I've been doing all my life."
All that prior experience is evident in his third high school season.
Cabonilas placed in the top six in four events at the 2018 District 2 meet and hasn't slowed down in his junior season. Based on times reported to The Citizens' Voice, he ranks in the top five in the 200 individual medley, 50 freestyle, 100 freestyle and 100 breaststroke. More importantly, he has helped the Nanticoke Area boys team get off to a 5-2 start, ranking fourth in the WVC through Thursday, after the group won only three meets all of last season.
Now, Cabonilas is determined to help his team keep winning and, hopefully, qualify for the PIAA meet.
"The way we are now, I really think we can get better placings at districts than we did last year," Cabonilas said. "And I'm hoping that I can have that first place (finish). It's a dream."
The Nanticoke native's best events are the 200 IM and 100 breast, and he said the latter has dropped 2 seconds since the district meet last year. Cabonilas admitted his times last season weren't as low as he had hoped, so having that early success has given him a big confidence boost as the regular season starts to wind down.
Cabonilas, no doubt, has had stellar performances in the pool, but his teammates are also playing a big role in Nanticoke Area's success.
This is the third season the team has been formed through a co-op partnership with Hanover Area, meaning it is comprised of swimmers from both high schools. The arrangement is a significant help from a roster perspective, with head coach Clare Finn saying numbers for both boys and girls were up for this season, but it was also an adjustment in terms of team bonding.
"When I first came here my first year, everything was kind of slow," Cabonilas said. "Everyone was really hesitant to talk to one another. But coming into these (last two) years, now that we know each other very well, it's a lot easier for everyone to transition into being really friendly with one another.
"I feel like the closeness of the team can really affect how everyone does in general because, when you're out there, you feel like you're alone. But once you see everyone down there cheering you on, it makes you want to push yourself harder."
Finn said Julian Homa has posted better times than he had last season, and Mike Marcella and Christian Mavus are also key contributors for the boys team. On the girls side, Deanna Wadzin and Caitlin Lehman are experienced, while Kaleigh Klein has become one of the group's most versatile swimmers. Emma George is also showing a lot of promise as a freshman.
The girls team also has five victories this season, making the entire group a combined 10-4. A record like that suggests Nanticoke Area is making progress toward being able to eventually challenge traditional powers like Dallas, Holy Redeemer and Wyoming Seminary as one of the WVC's best squads.
That would be a great accomplishment in the long term, but it's not what Finn wants the team to focus on.
"What I like to concentrate on for these kids is just bettering themselves every single time," Finn said, "and then that success will come after. We kind of focus on individual goals and doing better little by little, the baby steps, and when we get there we get there."
The postseason will be a little bit different for the team this year, as it will be competing in Class 3A. However, Finn is hopeful Cabonilas and a couple more of her swimmers can qualify for PIAAs.
Cabonilas — who also has two sisters, Christlyn and Cassandra — said he is hoping to study computer software engineering in college. While he enjoys swimming very much, he said he is leaning toward not pursuing it at the next level.
That said, he is very excited about the future of the Nanticoke Area program.
"Especially next year, we can really sweep up some competition," he said. "We can be even better" (The Citizens' Voice.)
To see the full Article, click here
About the Writer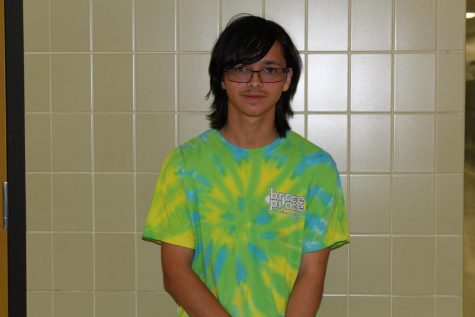 Dustin Zumba, Student Writer
My name is Dustin Zumba, and I am a junior. I have been in jazz, concert and marching band for five years. I recently got in the Spanish Honor Society,...