Spotlight – Female athlete of the month
What is your favorite part of playing sports at GNA?
My favorite part of playing sports at GNA would be the family aspect of it all. When playing the game, you all play as a team. There is no separation – like a family.
Who has been the most influential person to your success and why?
My parents have been the most influential. They were always involved and super supportive with everything I've done including sports. My father is the one that got me into sports. He was even my coach at one point.
Why do you think athletics is an important part of high school?
I think athletics is a very important part of high school for many reasons. When you play sports, you don't only get physical activities but you also create new friendships.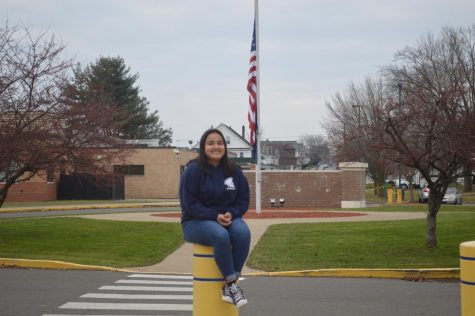 At what age did you start playing sports?
I started to play sports when I was 6 years old.
What sports do you play?
I play track and field along with swimming.
What is your favorite sport?
My favorite sport is swimming.
What is your workout routine?
My workout routine isn't crazy but I'll tell you this, I work out 6 times a week and rest on Sunday. If you eat right and stay consistent you'll be good.
How much do you lift?
My current maxes are:
Deadlift – 235×1
Squat – 300×1
Bench Press – 120×1
Do you plan on playing sports in college?
If I had the opportunity to, yes I would.
Where do you see yourself in 5 years?
I'm not 100% sure but I would like to think I'll be a surgeon one day.