Trojans put on show for Alumni Night to beat Meyers
Hang on for a minute...we're trying to find some more stories you might like.

Saturday night wasn't only a big game for our young varsity athletes: it was a night to remember all past Trojan basketball stars. Players spanning 5 decades were honored during halftime of the Nanticoke and Meyers game. Returning players stood in the middle of the court to celebrate 50 years of Trojan basketball and to send inspiration to current and upcoming athletes.
Our boys certainly put on an entertaining show for our Alumni. With a final score of 57-37, the Trojans blew past their opponent with ease, securing their spot in the top of the division.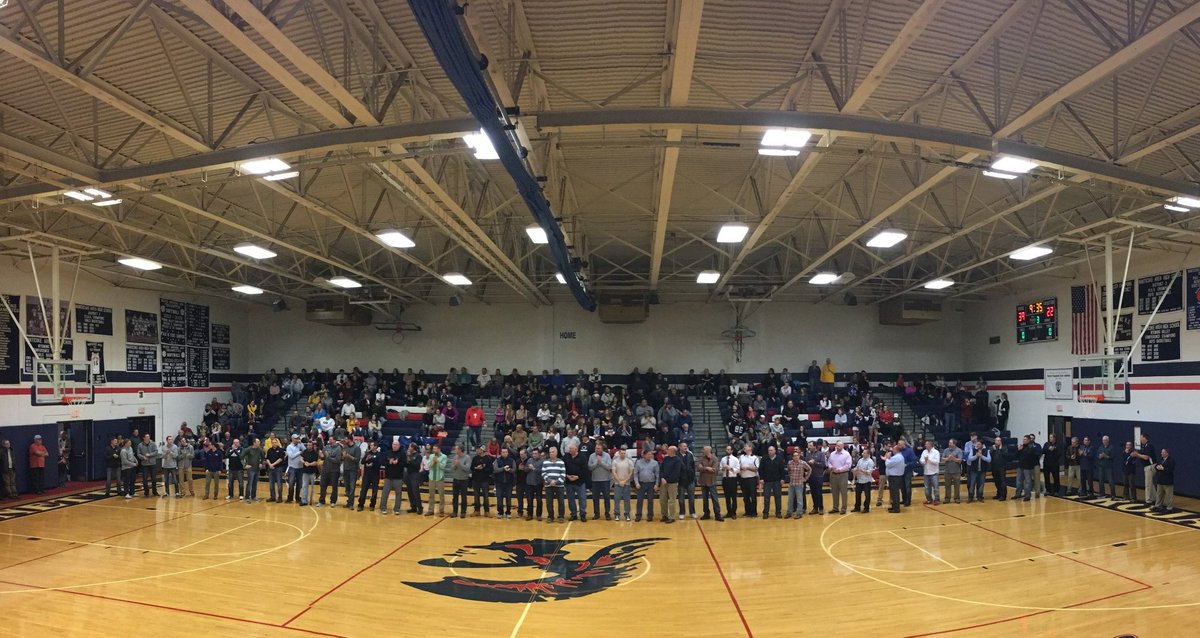 Nanticoke Athletics (@GNAAthletics) on Twitter
The Mohawks of Meyers took the early lead and maintained it through the first quarter, but with perseverance and determination from all players and coaches on the Nanticoke side, the game came back to a scoreline in favor of the Trojans by halftime. With a huge 2nd quarter, and with the help of an unbelievable buzzer beater shot by Dylan Szychowski, our boys were able to secure a 39-22 lead going into halftime.
Pressure from both sides lead to a 3rd quarter of little scoring by either side, but the game eventually closed out at a 57-37 final scoreline.
Nate Kreitzer finished the game with 19 points, Trahjan Krupinksi with 17, Jake Krupinksi with 9, and Dylan Szychowski topped the game off with 9 points, including his insane halftime buzzer beater shot.
Your varsity Trojans play next at Berwick on February 6, with a 7:15 pm tip-off.
About the Writer
Aaron Miller, Editor & Writer
I have been writing and designing for the GNA Insider for 2 years now. I plan to major in journalism and attend Emerson College in Boston, Massachusetts,...