Spotlight – Male Athlete of the Month
What is your favorite part of playing sports at GNA?
I like the bonds I've created with all of my teammates. Both sports feel like a brotherhood. 
Who has been the most influential to your success and why?
My mom. She has always made sure I was in the best situation to succeed and she has always encouraged me while playing sports. 
Why do you think athletics is an important part of high school?
It keeps people occupied and can create opportunities for people to play at and go to college.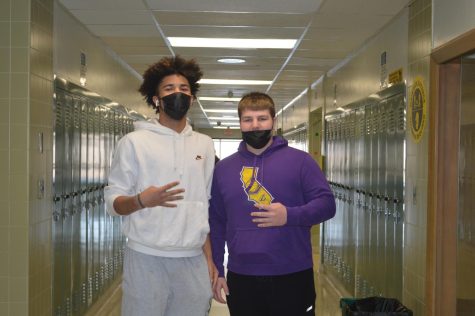 At what age did you start playing sports?
9-10 years.
What sports do you play?
Basketball, football, and I'm going to do track.
What is your favorite sport?
Basketball.
Do you plan on playing sports in college?
Yes, I hope so.
Where do you see yourself in 5 years?
I will hopefully be playing sports in college.