Fall comes to a close; big things expected from GNA Basketball
EJ Gill, Student Writer
November 5, 2018
As fall sports come to a close with our football team winning the Eastern Conference Title again and our Trojanette Volleyball team dominating the District 2 AAA Championship Game for the third year in a row, big things are expected of our winter sports programs.
If it's one thing that Nanticoke is known for, it's our highly competitive boys and girls basketball teams.
Boys Basketball
After a run in the PIAA Tournament last year, our boy's basketball team returns with all of its players. District 2 MVP Nate Kreitzer along with Trahjan Krupinski, Dylan Szychowski, Jake Krupinski, and Colby Butcynski will all return for this upcoming season. Also returning is District 2 – Coach of the Year John Beggs (87-39). Nate Kreitzer will be running the Trojan offense as point guard. Former player and current teacher Sean Carey said that, "Nate is probably the best point guard Nanticoke has ever seen." A major advantage the Trojans have is that they already have that chemistry they built last year, and they will only improve on that. The Trojans will undoubtedly be a contender in District 2 championship and it should be interesting to see their run in states.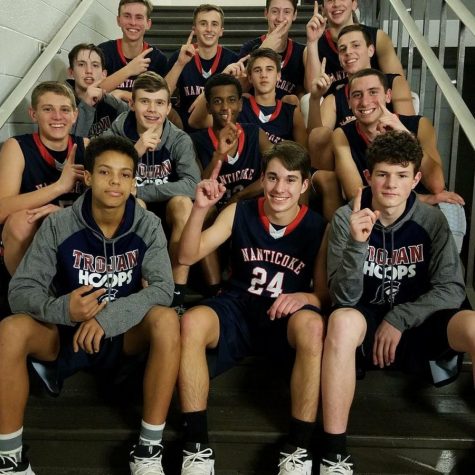 Girls Basketball
Our Trojanette Basketball Program is one of the best in valley. After winning Districts in the 2016-17 school year, the girls went on to the championship game for the second year in a row. Hopes are high with forward Jilann Baron and guard Alyssa Lewis returning. Jilann is a great player and is very good at getting rebounds. Alyssa Lewis stepped up multiple times last year and ran the Trojanette offense. The Trojanettes are known for their full court pressure and merciless defense. With Coach Alan Yenji stepping down and Coach Ed Grant stepping up, it should be interesting to see how the team transitions. The Trojanettes have high hopes and look forward to their season.
We'll have more information regarding winter sports in the future and as always, GO GNA!