What is Michael Mootz Candies?
WILKES-BARRE – Have you ever heard of Michael Mootz Candies? If you live in NEPA, chances are you are very familiar with the company. Michael Mootz Candies is one of the largest chocolate shops in NEPA, and they have a lot to provide their customers with year-round. From the large variety of chocolates to the ice cream parlor right next door. No matter what you choose, you will never be disappointed. Let's take a look into their past and how they have come to be Michael Mootz Candies.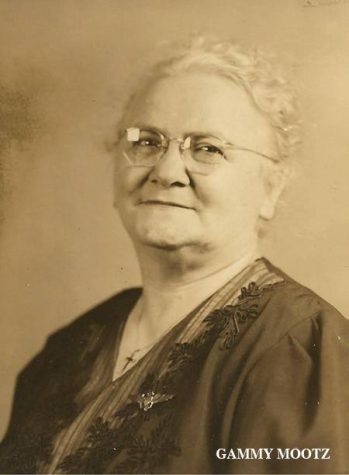 It all started in the early 1900s. Catherine Mootz, also known as Gammy, had made too much chocolate for her family and decided to sell it at their grocery store in Pottsville, PA. Her chocolate ended up becoming so popular that they closed the grocery store. Then in 1919, Mootz Homemade Candies came to be. In the late 1940s, the business was passed down to her children: BJ Mootz, Ginny Gallanger, and Georgine Buckley. Sadly. Mootz Candies in Pottsville closed in 2010 due to structural damage.
Michael Mootz, BJ's son, decided he wanted to pursue a career in the candy business. The store in Pottsville was already supporting three families and Michael he knew he would need to open his own store. In 1975, he moved to Wilkes-Barre and opened "Michael's Candies." His father, BJ, would not let him use the Mootz last name until he proved himself worthy of it. While Michael was selling fudge at fairs and shopping malls, he met his future wife, Debi Beck. Michael and Debi got married in 1979 and Debi became Michael's business partner. They spent the next 40 years expanding their business.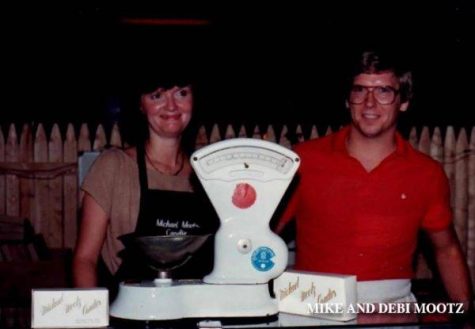 Michael Mootz Candies first place of retail was at the Wyoming Valley Mall from 1977 to 1997. Retail and manufacturing were established on the San Souci Parkway from 1983 to 2012. In 2012, Michael Mootz Candies purchased a facility at 1246 Sans Souci Parkway. Michael Mootz Candies is still located there today. The Creamery at Michael Mootz Candies was opened in 2015 thanks to Jason Mootz, Michael's son. In 2018, Jason Mootz purchased the business from his parents with wife, Meagan. Ever since then, Meagan and Jason have been killing it and plan on continuing to do so for the foreseeable future.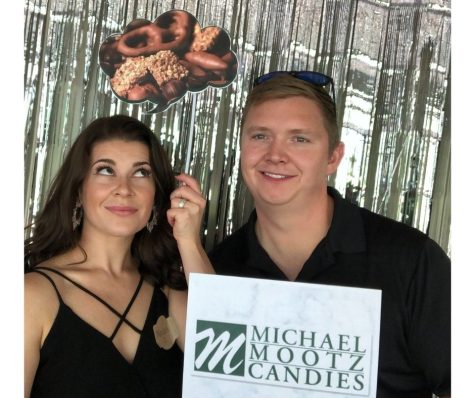 That is the history of Michael Mootz Candies and how it came to be. Many families are familiar with the Mootz last name thanks to their incredible chocolate. With every season that comes, there are different products in the store. And with The Creamery opening shortly, Michael Mootz Candies has a lot to offer the customers. Here are some of the year-round items they gave to offer.
When you walk in, you will notice the fudge case. Michael Mootz fudge is always made fresh and is hand cut for whoever may like some. The fudge flavors are:
Plain Chocolate
Plain Vanilla
Peanut Butter
Chocolate Peanut Butter
Chocolate, Vanilla, and Peanut Butter Mix
Chocolate Walnut
Maple Walnut
Vanilla Walnut
Rocky Road
Chocolate Marshmellow
Next to the fudge case is the chocolate case displaying all of the different chocolates you can choose from. Here are just a few of the chocolates you can get:
Assorted Creams
Assorted Jellies
Caramel and Sea Salt Caramels
Assorted Coated Nuts
Peanut Butter Cups, Bolsters, Crunchaways, and Meltaways
Cherry Cordials
Fluffernutters
Cashew and Pecan Patties
Green Pretzel Cups and White Coconut Cups
Assorted Truffles
Non-Pareils
Buttons
Alongside all of these chocolates, Michael Mootz Candies also sells tempering chocolate. Bring the sweet fun home and try your own creations while still having the amazing taste of Michael Mootz chocolate.
Along with the large variety of chocolates, they also have many different chocolate-covered items. Some of the items include:
Chocolate covered Pretzels
Chocolate covered Ritz Crackers
Murphy Patties (Pretzels, Caramel, and Sea Salt)
Chocolate covered Oreos
Chocolate covered Swedish Fish
Chocolate covered Gummy Bears (my personal favorite)
Sadly, Michael Mootz Candies no longer has Jordan Crackers due to their baker quitting right before Covid. Michael Mootz Candies is still on the hunt to find Jordan Crackers and will hopefully one day bring them back to the customers who miss them all so much.
With all of that being in mind, The Creamery next door will put most of the chocolates on their ice cream. The Creamery opens May 6th for Mother's Day Weekend. Make sure to stop by and grab some ice cream because I know it was missed by many.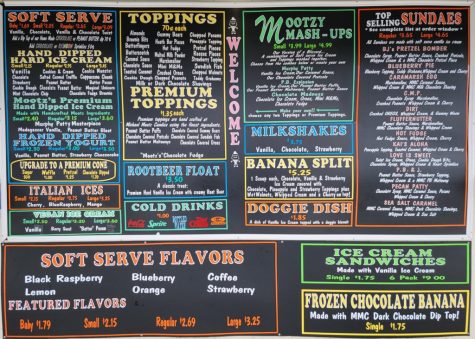 If you are looking for something for that special occasion, you are in luck. Michael Mootz Candies can mold many different shapes for weddings, baby showers, christenings, and much more. You can also custom-make your own mold if applicable. Talk with Meagan or Jason for any inquiries about molding.
Along with molding, Michael Mootz also makes baskets. Meagan Mootz took on basket making for many years until Kelsi O'Conner came along and was mentored. Kelsi is a graduate of GNA and known by many. Now, Kelsi makes many of the baskets you see in the store today. Kelsi is one of the best basket makers Michael Mootz Candies has along with Meagan. With their hard work, they have made many baskets that have brought the store to life with creativity.
With fair season quickly approaching, make sure to keep an eye out for Michael Mootz Candies at a fairground near you. Who knows, you might just stumble across some of the best chocolate all of PA has to offer. If you have the chance, stop by and get some delicious chocolate.
So, what do you think of Michael Mootz Candies now? Sound like you need to head on over and get some chocolate. I think so!