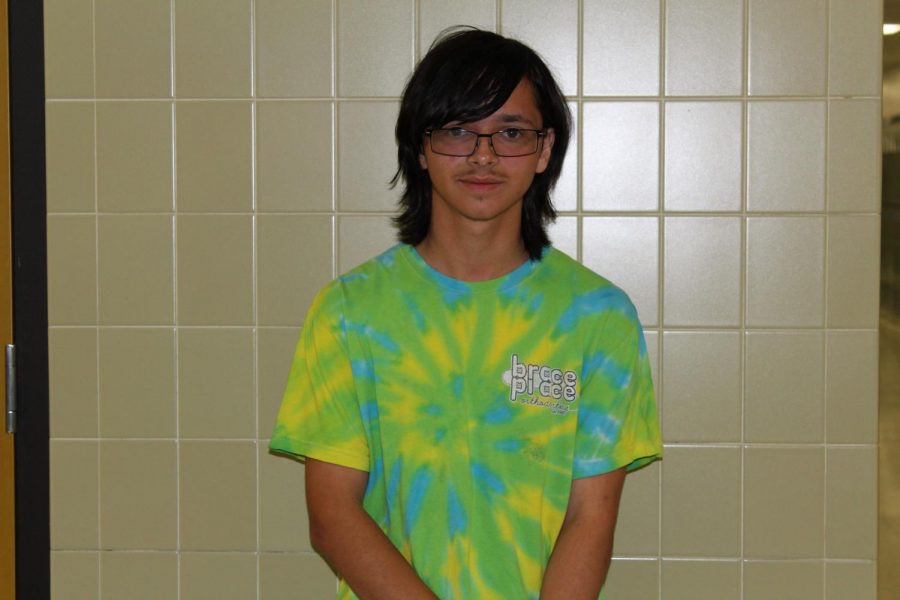 My name is Dustin Zumba, and I am a junior. I have been in jazz, concert and marching band for five years. I recently got in the Spanish Honor Society, and I will be joining interact club. I am planning on joining chorus and track this upcoming year.
I have been in other musical productions outside the school. Last year I was in the Luzerne County Band and plan on continuing my participation in it.
Because of my activities, I travel a lot.  While in band I had the opportunity to travel to Canada, New York, Boston and Pittsburgh. I am going to Ecuador this upcoming year with the Spanish Honor Society.
I have multiple hobbies including music, traveling, photography and video games. Even though I do play video games I love to go outdoors and do activities.
After high school I plan on going to college. I will be majoring in the medical field and minoring in music. I plan on having a small channel on YouTube where I will be helping with multiple charities. My main objective after school is to give back to the community.
Dustin Zumba, Student Writer
May 02, 2019

Spanish Honors Society hosting the Color Cycle Project

(Story)

Apr 16, 2019

Notre Dame Inferno

(Story)

Mar 26, 2019
Mar 07, 2019

Progression of technology in phones

(Story)

Feb 15, 2019

Christopher Cabonilas showcased in the Citizens' Voice

(Story)

Jan 28, 2019
Dec 17, 2018

Letters to soldiers

(Story)

Dec 07, 2018

Nanticoke student wins award in King's College math competition

(Story)

Dec 04, 2018

Is social networking beneficial?

(Story)

Oct 23, 2018

Greater Nanticoke Area Alumni Facebook page

(Story)

Oct 23, 2018