A season for the ages
Hang on for a minute...we're trying to find some more stories you might like.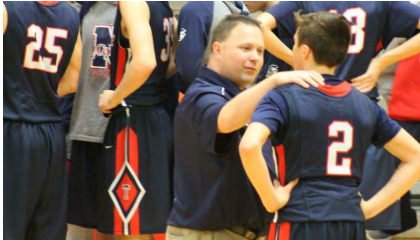 The success of this year's Trojans and Trojanettes has come as no surprise to those close to GNA basketball. To build a quality program, you need quality people. Coach John Beggs and Coach Alan Yendrzeiwski understand this concept and have put Nanticoke basketball back on the map by establishing winning teams both on and off the court. A Final Four appearance by our Trojans and a District and Conference Championship by our Trojanettes was not the result of talent alone. Hard work, dedication, motivation, grit, and, most importantly, class, were the essential ingredients of our teams this year. They out worked their opponents. They were dedicated to each other and to the concept of T.E.A.M. (Together Everyone Achieves More). They were driven to accept nothing less than their best. They demonstrated perseverance and passion for their long-term goals. They did it with dignity and pride.

The 2016-2017 basketball season has come to an end, but the legacy of what our coaches and players have accomplished will live on for many years to come. Not only did the Trojans and Trojanettes unite a school, they also unified a community and regenerated a foundational principle upon which our area holds dear – TROJAN PRIDE.
The GNA Insider sat down with Coach Beggs and Coach Yenji to ask them a few questions about their season:
Coach Beggs:
How does it feel to coach a team that went to the Final Four for the first time since 1985?
The players, families, and community were very excited and everyone was supportive. The people who have been associated with Nanticoke Basketball had many fond memories resurrected because of this run. Our players will remember this season forever as well as the bonds they created through the ups and downs. This team and their effect will inspire younger players to compete with heart and toughness and show them that anything is possible with belief in each other!
10 years from now, what would you like your players to remember most about this Nanticoke Area Basketball Team?
Our staff all played in big games as players 25 years ago and we remember the wins and losses in great detail – our players will do the same but the best thing about Nanticoke Basketball is the brotherhood that is created by competing with your friends.
To what do you accredit most to your success both as a coach and as a team?
As a team, we were always unselfish and we gave up individual opportunities for the good of the team. Our players demonstrated toughness and had pride in defense. As a coach, I appreciated our entire staff of assistant coaches who did all the dirty work. My family was also very supportive because it's a large time commitment. Lastly, all of my past coaches were involved with giving me advice and confidence to continue our basketball tradition.
Coach Yendrzeiwski: 
How does it feel to be a three time repeating conference champion?
Nobody in the Wyoming Valley Conference can say that they have won 3 titles in a row except the Nanticoke Area Trojanettes. It is a testament to how consistently competitive our program has been. I think that is something our entire community should feel really good about it.
How does it feel to be named "Coach of the Year" for the Wyoming Valley Conference?
It is a nice honor, but it is a direct reflection on the girls who play for us. Good teams make their coaches look good. I feel really blessed to have the opportunity to coach these young ladies everyday.
To what do you accredit most to your success so far both as a coach and as a team?
Many, many, many hours of hard work from both our coaching staff and our players and our belief in "The Trojanette Way!" Our girls have completely bought in to what our program is all about.
Was your preparation and the preparation of your players different during the playoffs?
Not really. We tried to stay consistent with our approach. We prepared for every game the same way. We watched a lot of film together, tried to identify the other team's strengths and put a plan together to take them away while still executing the things we did well.

About the Writer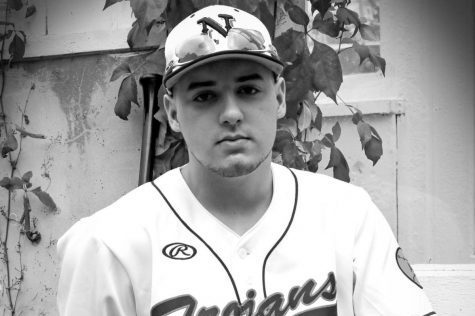 Derek Kurkoski, Student Writer
My name is Derek Kurkoski and I am a senior. I enjoy going to the beach, amusement parks, fishing, the gym, playing sports, and hanging out with my friends....