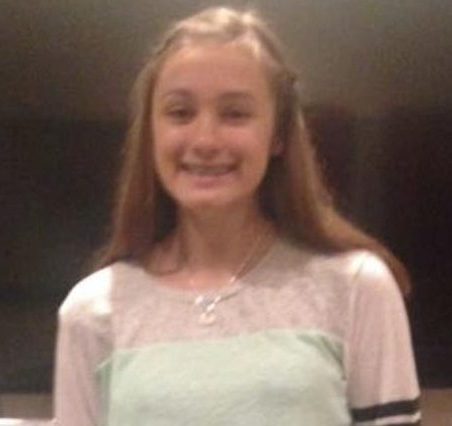 My name is Jen Kurkoski, and I am a junior at Greater Nanticoke Area High School. This is my first year working for T
he GNA Insider.
I enjoy playing soccer, basketball, softball, going to the beach, hanging with friends and family, and listening to music. I'm employed at Plymouth Hometown Market and worked there all summer long. I've been a three year member of the basketball team and a two year starting position on the varsity softball team. I found being myself important to myself and others around me.
Some of my greatest accomplishments are attending LCCC in the fall for college courses and taking all honors classes. I never give up and I always try my best to accomplish everything on my list. In the future, I plan on attending Bloomsburg University and major in elementary school.
Jennifer Kurkoski, Student Writer
May 31, 2019

Track and field districts

(Story)

May 31, 2019

Male athlete of the month: Tyler Rushton

(Story)

May 29, 2019

Throwing a graduation party is key to lasting memories

(Story)

May 28, 2019

Female athlete of the month: Abigail Cullen

(Story)

May 24, 2019

Advice from a senior

(Story)

May 02, 2019

Harvey takes over as Trojanettes coach

(Story)

Apr 26, 2019

Female athlete of month: Brinley Sobeck

(Story)

Apr 12, 2019

History of Easter

(Story)

Apr 08, 2019

Sobeck's hard work paying off

(Story)

Apr 01, 2019

Nanticoke athletes announced on WVC All-star team 2019

(Story)

Mar 20, 2019

2019 softball preview

(Story)

Mar 15, 2019

"The Little Mermaid" musical happening this Friday and Saturday

(Story)

Mar 05, 2019

History of Saint Patrick's Day

(Story)

Jan 23, 2019

Female athlete of the month: Alyssa Lewis

(Story)

Jan 15, 2019

Male athlete of the month: Shane Repasky

(Story)

Dec 21, 2018

Female athlete of the month: Taylor Bartle

(Story)

Dec 19, 2018

Rockefeller Christmas Tree

(Story)

Dec 07, 2018

2018-2019 winter sports preview

(Story)

Nov 29, 2018

Male athlete of the month: Adam Eckhart

(Story)

Oct 30, 2018

Coach Stetz and Coach Yenji leave lasting legacy

(Story)

Oct 29, 2018

The history of Horror Hall

(Story)

Oct 19, 2018

Getting to know our staff: Mr. Collins

(Story)

Oct 19, 2018

Female athlete of the month: Rayza Ruiz

(Story)

Oct 16, 2018

Getting to know our staff: Mr. Mikulski

(Story)

Oct 16, 2018

Male athlete of the month: Joe Ammons

(Story)