The 2022-2023 Sans Souci Struggle t-shirt sales
GNA CAMPUS – It's that time of year again when the Nanticoke vs. Hanover rivalry football game renews itself. Each fall, the highly anticipated game, better known as the San Souci Struggle, brings students, faculty, and fans together to celebrate this unique contest.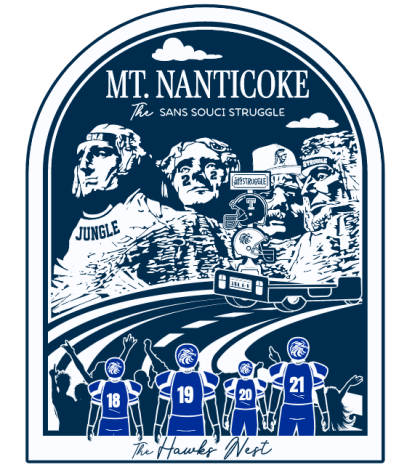 At Greater Nanticoke Area, Mr. Stetz and his students have worked tirelessly to create "The Shirt," which is featured in the article.
All shirts will be on sale starting Monday, the 24, and will be first come first serve. The long-sleeved shirts will be $10 and come in two different color choices, blue or white.
Be sure to wear your purchased shirt to school and to the game on Thursday, October 27.
Go Trojans!