'Hometown Heroes'
The community-based project has been widely supported and has grown significantly since its inception.
NANTICOKE – Driving through the city of Nanticoke, one can't help but feel a sense of patriotism and pride when observing the faces and names of those who served. Lining the streets of the city, banners and flags adorn the landscape. Mayor Coughlin, the current mayor of Nanticoke City, has made it his mission to pay tribute to local Veteran's through the project "Hometown Heroes." 
The commemoration of these hometown heroes is important for many of us who live in the area. Seeing a relative, neighbor, or friend memorialized and honored is significant and is a constant reminder of their sacrifice. The community-based project has been widely supported and has grown significantly since its inception. 
Mayor Coughlin was nice enough to sit down with The GNA Insider to give his perspective on "Hometown Heroes."
"The idea first came to me when he was running for election," he remembered. "We have such a beautiful city, and I thought how nice it would be to honor both our living and deceased Veterans. It has brought a certain beauty to our city," Coughlin stated.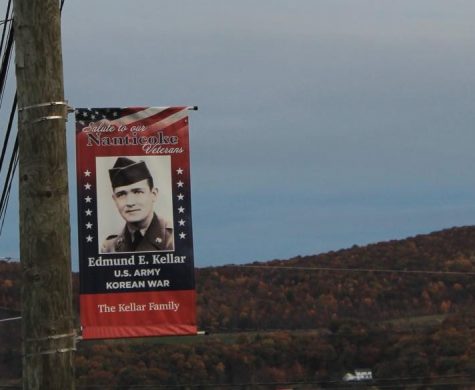 Mayor Coughlin is personally connected to the project as well. His late father-in-law and former mayor of Nanticoke, Stanley Glazenski, is a Veteran. Along with his father-in-law, his son-in-law, Ron Bruza, is also a Veteran. Mr. Bruza is now an administrator for the Greater Nanticoke Area School District. The current mayor is not only proud of his two family members, but he is thrilled to see the other 148 Veteran's honored on all the banners as well.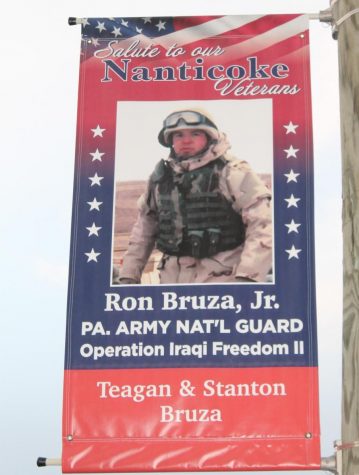 Mayor Coughlin had great expectations for the project during its infancy. He wanted to have enough banners to line downtown Nanticoke and possibly wrap around Patriot Square. He is delighted to say that the response has been overwhelmingly positive and has grown substantially.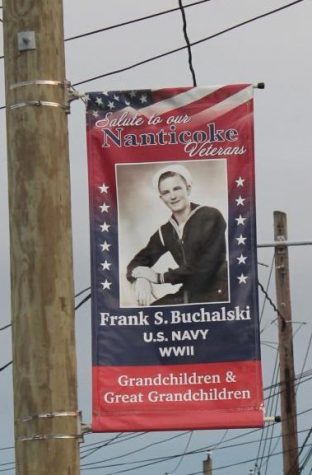 The current banners on display will be up until after Veteran's Day at which time the town will begin to prepare for the upcoming holidays. There are plans to keep the banners stored until the spring. Then, the banners and flags will be hung back up. Mayor Coughlin is hoping that they can withstand the weather and be used continuously for three years. 
People can still purchase banners on the city website beginning the first of the year. Unfortunately, the cost has increased to $200.00 per banner. The city does not make any money on the banners, however. The Mayor and his staff are just proud to honor our Veterans. They currently have a list of 30 people who have requested banners to be added next year. 
If you would like to honor a Veteran, feel free to contact the mayor or visit the Nanticoke City website. Paying tribute to these brave men and women is vital to having a community-driven town.