Congratulating the Class of 2020
THE UNITED STATES- Both high schools and colleges all across the nation are faced with a great number of troubles as the 2019-2020 school year comes to a close – one such issue is graduation. What previously would have been a massive outdoor or in-gym ceremony can no longer be held, for COVID-19 has thrown a wrench in the typical graduation plans as people cannot be within six feet of one another. Education institutions aren't prepared to give up, though, for they have decided to improvise and concoct creative new ways to celebrate their graduates and provide them with the memorable experience they deserve. 
It is undeniable that technology plays a large role in American society; it has been integrated into daily life for better or for worse. Currently, it is being used for the better as schools utilize online resources to commemorate their graduates. For instance, the School District of Philadelphia will be holding an online ceremony on June 9, and the event will have a special guest speaker, a performance by a graduating senior, remarks by Mayor Kenney, and a video collage as well as a virtual after-party following the ceremony. Schools all throughout America are following suit, as can be seen by Hortonville High School's plan for a virtual event to be held on May 27 until a traditional in-person ceremony is acceptable to occur. Neenah High School will also hold an online ceremony on May 27, and students will listen to prerecorded speeches and be able to view their graduation photos being posted on YouTube for all to enjoy. Though it certainly won't be the same as hosting an in-person celebration, students will still receive a ceremony to honor them and all of their hard work as technology is used to showcase graduates. 
Perhaps most creatively, schools are taking advantage of both community and state features as they plan graduations that follow social distancing guidelines while still being memorable. One such school is Hanover Area High School which is turning to the local Garden Drive-in Theater where students and their families will attend the event in their vehicles as they listen to speeches, view slideshows, and watch a movie afterward. Speedway High School in Indiana also has a unique way to graduate their students; since the school lies merely a few blocks away from the Indianapolis Motor Speedway, students will be given their diplomas as they cross the finish line of the Indy 500 track. Similarly, Alachua County Public School has arranged a ceremony with Gainesville Raceway at which students and their families will drive through the raceway and onto a stage as their names are called; the graduates will be allowed to walk across the stage and have their pictures taken as they celebrate their accomplishment. Though these graduation methods were previously unthinkable, they are currently being employed so that seniors can enjoy the end to their high school years as they are given a proper send-off.  
Other thoughtful actions have been taken by local news channels as well as regular television networks in order to recognize the 2020 graduates amidst the pandemic. For instance, WNEP is giving "Senior Shout-Outs" to those who are graduating in Northeast and Central PA; on the WNEP website, there is a page where a photo of a graduating senior can be entered so that they receive the congratulations they deserve. Similarly, North Coast News plans on airing a special one-hour program to celebrate high school and college graduates on the North Coast; NBC5 News and NewsCenter 5 are also giving specialized shout outs to the 2020 students who are graduating in their areas. Large-scale TV networks have not failed to participate in the celebration, though, for on the May 16-17 weekend, Freeform played a live ticker on television that displayed the names of 10,000 Class of 2020 graduates and the names of the schools they graduated from. Facebook even found a way to honor graduates when they broadcasted a graduation ceremony where commencement addresses were given by celebrities and high schools and colleges were mentioned by name. No matter the scope or popularity of the channel displaying the names of graduates, all efforts by these networks ought to be appreciated, for they have acted in a manner that shows their support for students in their local communities along with those who are thousands of miles away. 
Though they aren't able to attend the typical graduation ceremony, the Class of 2020 students have received support from many different companies and individuals who have shown them that the remainder of their school year can still be memorable. Students realize that they are surrounded by sympathetic people who will do all that they can to help graduates celebrate their achievements in a grand fashion, and they are grateful for those who have given them praise and generated an attitude of excitement to replace the gloominess of the current situation. If nothing else, the pandemic has established a newfound sense of community that has caused everyone to join together with the common goal of spreading joy in any way possible, as has been done in regards to the 2020 graduates.
For more information on the featured image, click here.
About the Writer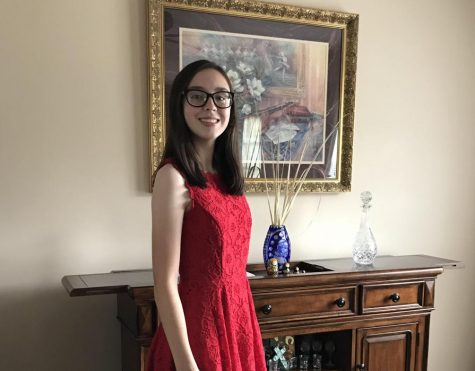 Kayla Eckrote, Student Writer
My name is Kayla Eckrote, and I am a junior here at GNA. I've always been a student here, for I have lived in Mocanaqua and Nanticoke my whole life....