What causes holiday sickness?
Hang on for a minute...we're trying to find some more stories you might like.

Now that Thanksgiving has passed and Christmas begins to approach, many people will get sick again, as they do every year near the holidays. This sickness is a true issue every holiday season that can come from a wide variety of sources including the small condensed spaces of an airplane cabin, being surrounded with family, over drinking alcohol, parties or incorrectly prepared food. Enclosed environments (dinning rooms, air plane cabins, etc.) containing large groups of people account for a number of the holiday sicknesses being spread from person to person.
The big question many people ask is that how can they avoid holiday sickness. Holiday sickness can be simply avoided by strengthening your immune system. Some simple ways to strengthen your immune system include avoiding stressful situations, getting enough sleep and drinking plenty of water. You should also eat healthy, wash your hands (frequently,) and change your clothing after your trip to be in the best shape to help fight off any disease or sickness attempting to infect you around yourself.
According to www.healthline.com, more than 51 million passengers are expected to take flights on U.S. airlines this holiday season. All of these people in condensed spaces can really help spread the holiday sickness and disease mentioned before. If you are traveling by plane this holiday season, then your best bet to avoid sickness can be by simply booking a window seat in the plane (if possible), and only take bottled water on the plane. Do not take the tap water or the ice cubes made from the ice maker on the plane (www.healthline.com mentions that water tanks on planes are rarely cleaned and therefore are conducive for microbial growth.) Also, if traveling on a plane, keep your nose moist, and wipe down your entire seating area. A clean seating area will help you avoid germs causing sickness at all costs, and a moist nose will help you avoid the dry air on the plane that can help you catch a cold or a sickness easier.
If you are planning to travel this holiday season, just remember that you can avoid getting sick by following these simple procedures. These processes can be followed even if you are planning on taking a train, or driving, instead of flying, to avoid any possible sickness or disease this holiday season.
About the Writer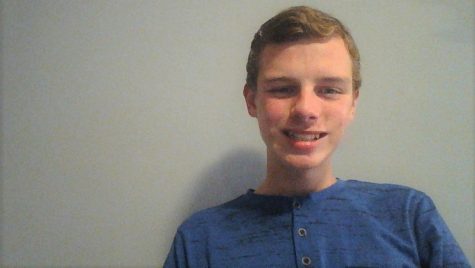 Cameron Valaitis, Student Writer
My name is Cameron Valaitis. I was born on March 15, 2002 and am currently a junior at Greater Nanticoke Area. I have two brothers, along with three cats...