Fact or myth: turkey makes you sleepy
Hang on for a minute...we're trying to find some more stories you might like.

A common misconception many people still believe today is that the effect of eating turkey makes you sleepy. This originates from the fact that turkey contains the amino acid tryptophan. According to www.livescience.com, tryptophan is a component of the brain chemical serotonin, which is converted into the well-known sleep-inducing hormone melanin. In reality, it has been proven that turkey does not make you sleepy after all. It has the same effects on the body that many other foods share with turkey.
Experts believe that consuming large amounts of carbohydrates and alcohol may be the actual reason behind sleepiness after a Thanksgiving feast. Experts also show that the largest amounts of carbohydrates are contained in the foods such as stuffing, potatoes, yams, and cheddar cheese, rather than turkey.
So, you may still eat turkey during your Thanksgiving feast, just know that it is not only turkey, but rather the combination of several foods and drinks that contribute to the after meal sleepiness.
wafflesatnoon.com
About the Writer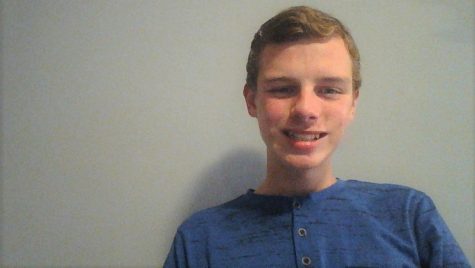 Cameron Valaitis, Student Writer
My name is Cameron Valaitis. I was born on March 15, 2002 and am currently a junior at Greater Nanticoke Area. I have two brothers, along with three cats...