GNA Campus –  At Greater Nanticoke Area, classes are filled with students from many different backgrounds, with hobbies and talents that make up our school programs. From football to marching band, students use this season to showcase their talents and show off their dedication and hard work.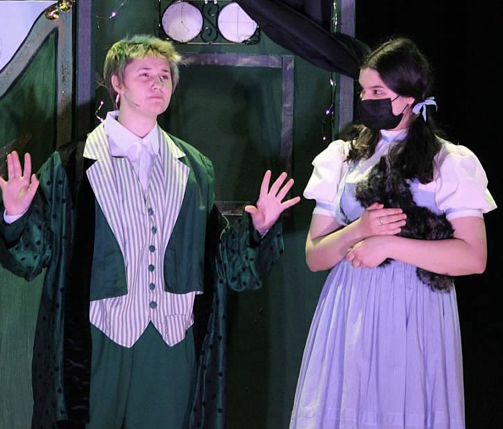 This past year, the Greater Nanticoke Area School District received a grant and had the football stadium completely revamped, with new turf and a new track. With the recent updates to the stadium (i.e. 'The Chic"), it's stirred up some debates amongst the student body as to whether or not some of that money could have been put towards other programs or necessities, specifically the Arts.
The Arts program, more specifically the music portion, almost received a massive cut in funding within the past year. With teachers actively fighting against it, the school had no choice but to keep them with the funding they already had.
"There are so many things we need in the art program, whether it be art supplies, new band equipment, or new lighting in the auditorium, that we just aren't receiving anything towards. I don't think it's fair how much more the school seems to care about almost every program besides the Arts, and whether they admit it or not, it's apparent we are at the bottom of their barrel," Says Keeth Beck, a Junior at GNAHS. "I will say that they've gotten better in some aspects when it comes to support, but there is a lot of room for improvement as we really did have to beg for it."
It's common knowledge that the Arts programs at Greater Nanticoke Area are relatively small. Multiple students explained to us that it's difficult to grow the programs with the funding they receive as there aren't enough resources for everybody.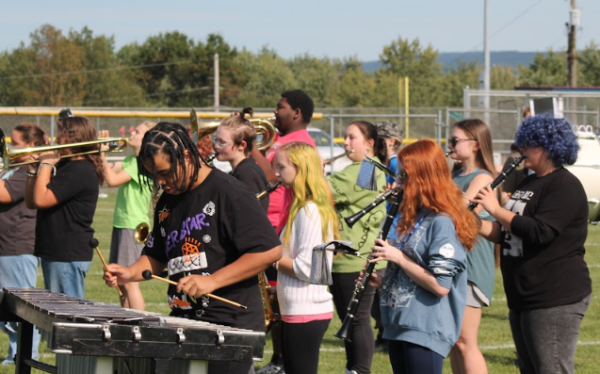 "As a member of the marching band, I love football- we wouldn't have this program without it. I love sports, and I love that the sports are being funded the way they are, especially with such talented athletes who deserve the best," a band member confided in us. "I just also think that we have amazingly talented band members, who deserve to have the funding to make them the best they can be with the equipment they deserve. It shouldn't be a competition between the programs. We are all talented in our own ways, and it's the school's fault that they refuse to recognize it and we end up pinned against each other."
With students in the Arts programs fighting every day to be recognized, it can be deemed unmotivating. Students participating in the Arts at GNA confided in us multiple times that they struggle to find reasons to stay in these programs and that they feel almost invisible within the student body.
Every school program is important to at least one person. Statistics [via publicschoolreview.blog] show that students who participate in the arts gain proficiency in math, reading, and writing. It also shows that their reading and cognitive development increases, as well as their verbal SAT scores.
The same study shows that visual arts also increase students' ability to organize their writing, and ability to comprehend complex texts.
These are all reasons why the arts are so important. Not only is it a passion and a hobby, but for others, it's their life, and their way of improving academically. If statistics show that these scores are rising because of the arts, why take away that crutch?
With statistics showing that students in these programs soar academically, why are they so desperate to rip them away?
We, as a community, should not have to come together to fund these programs in their entirety. These kids deserve to have the funding they deserve through the school.
Here are some resources to donate to any of the arts programs at the Greater Nanticoke Area School District.
David Baker, Theatre – [email protected]
James Rinaggio, Jazz, Concert & Marching band – [email protected]
Dr. Brad Bunnell [Head of Music], Band, Chorus – [email protected]
Michelle Rubal, Art Club  – [email protected]